Blog Posts - Sarangani Province
Here's the schedule of major festivals for the month of January 2014 - SOCCSKSARGEN. from DOT XII facebook...
CALENDAR OF MAJOR EVENTS & FESTIVALSREGION XIINOVEMBER 2013 2ndWeek, HELOBUNG FESTIVAL@ Lake Sebu, South Cotabato"A festival that represents the arts, culture, sports and other traditions of T'boli tribe."Horse fight are ju...
CALENDAR OF MAJOR EVENTS & FESTIVALS REGION XII JUNE 2013 20th day of June – 23rd day of July – YAMAN GENSAN CELEBRATION @ General Santos City "Devoted to the celebration of the business month in General Santos City, the undertak...
LIST OF MAJOR FESTIVALS OF REGION XII As of January 2012 January 10, Araw ng Koronadal, "Hinugyaw" Festival @ Koronadal City, South Cotabato "Highlighting the Foundation Anniversary of Koronadal, Hinugyaw Festival is a celebration of the...
MUNATO is a local indigenous term for Sarangani Province's "first people". Pottery shards and jars found in a cave in the municipality of Maitum attest to the province's early cultural history dating back to as far as 5 BC and others th...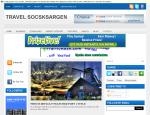 Sarangani is a province of the Philippines located in the SOCCSKSARGEN region inMindanao. Its capital is Alabel and borders South Cotabato to the north and Davao del Sur to the eas...
CALENDAR OF MAJOR EVENTS & FESTIVALS REGION XII JULY 2012 July 15 - S'LANG Festival @ Malungon, Sarangani Province "A municipal celebration that gives importance to the B'laan Culture and traditions being the original inhab...
CALENDAR OF MAJOR EVENTS AND FESTIVALS REGION XII JUNE 2012 June 12-20, ARAW NG KUTABATO @ Cotabato City "These days, in the celebration of the city's charter anniversary, is full of merriment ranging from drum and bugle corps competition, civ...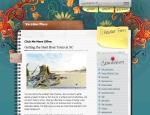 Sarangani Bay Fest 2012Before you go to Sar Bay you need to search what is the sar bay 2012 activity so that you will not get lost. Below is the Sar Bay Activity List:May 185 a.m. – Swim Across the Bay - from Tinoto, Maasim to Tango, Glan (contact...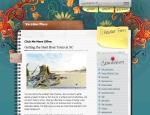 A Montana Resort- Isla ParillaLadol, Alabel Sarangani ProvinceAir condition Rooms, Restaurant, Fishing & Boating, Swimming Pool, Billiards, Karaoke, Function Rooms. Breakfast for two included in room rates.Lemlunay Dive ResortLocation: Tinto, Maa...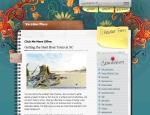 My summer dream vacation will not end if i will not be a part of sarangani bay festival. This will be held at glan, sarangani. Where Manny "Pacman" Pacquiao is the Congressman of the province. Glan Sarangani Province white beach resorts are hosting t...