Blog Posts - Saving Water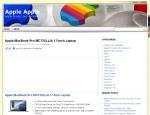 by BasBoerman Jiefangbei a heat island effect, the average temperature than the surrounding region of about 2 . What technology can do Jiefangbei regional cooling? River from Chongqing Water Source Heat Pump Energy Technology learned that the company...
Entry #1432, August 2, 2012 The summer heat brings discomfort and inconvenience to everyone.  Whether you have air conditioning or not, trying to bring coolness to your home and reduce your energy bill are top priorities for many. Running your air c...
Guest Blogger #525, Entry #1186, May 18, 2012 While "saving" and "less" are key concepts associated with going green, there is no need for individuals to deprive themselves. When it comes to making one's kitchen appliances environmentally f...
One of the many items that I snagged to review on my day at GreenFest NY was the Hydros Water Bottle. I've been in the market for a filtering water bottle for a little while, so I was happily surprised when I came across the Hydros Table at the eve...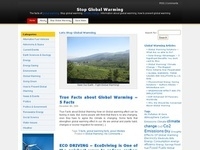 Have you ever imagine if water supply decreased? So many activites can't be done easily, disease are coming and other bad impact due to that condition. Unfortunately, it's not a movie scenario. Currently, due to wasteful water usage and decrease...
Entry #1112, April 22, 2012 Happy Earth Day 2012! This year the Earth Day Network is participating in a One Billion Acts of Green campaign. Everyone across the world can pledge an "act of green" that they are going to do in their local ev...