Blog Posts - Say No To Obama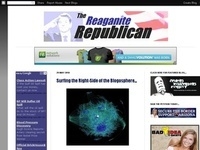 If you just take a moment to look out the right-side of the aircraft...-h/t Robert Lloyd-...
"AMEN BROTHER, THE ERROR OF 2008 CONTINUES" More and more Americans are seeing the error of their vote in November 2008, the polls speak to this error loud and clear, the massive protests at Town Hall meetings scream louder, and...
flag@whitehouse.gov Single-Payer Health Care System: No private health Insurance, but a nationalized public, not-for-profit system, one source of paying for health care via a government funded pool. This is not DISINFORMATION, this is the goal of the...
"JUST LIKE OBAMA: CEREMONIAL" I just received the news the Hollywood Producer, Writer, & Director John Hughes passed away today in Manhattan, New York. John Hughes brought me much happiness and joy even though I never personally met the...
"GRASS ROOTS ANGER IS REAL A MIXTURE OF BLUE GRASS & RYE" For a minute I thought manufacturing in the USA was up . . . Obama had worked his magic by dropping bags of stimulus into American Manufacturing and...
OBAMA PITCHES THE BLUE PILL Obama last night looked like a pharmaceutical salesman, trying to sale America on the half-priced Blue Pill but he forgot to mention the side effects. Obama's Blue Pill may cause: Middle Class Tax Increase, Increased...
BLUE PILL OR RED PILL WE ALL KNOW THE RED PILL WORKS Thanks to JINGO GO GO Obama: "Blue Pill and a Red Pill" In today's press conference on Health care, President Obama says he wants to get rid of...
STAND-UP AMERICA BEFORE WE SEE THIS!!!!!!! Try driving in the city of circles (cul-de-sacs), Overland Park, Kansas and enter a large neighborhood that you are unfamiliar with, I guarantee that you will encounter a no-outlet sign or a dead end...
"PRIVATE SECTOR NOT GOVERNMENT WILL FIX THE ECONOMY" While the Amazing Barack Hussein the Multi-Tasker can kill a fly on CNBC, former President George W Bush took a swipe at Obama's agenda. Speaking in Erie, Pennsylvania today W took a...
"WEAK NATION" Actor Jon Voight, the master of ceremonies at the Repubulican Congressional Fundraiser, opened the evening with a series of sharp attacks on Obama, something many Republican leaders have been hesitant to do. 'Weak Nation'...
Seligman, Arizona Memorial Day, the USA's national day to remember or like Obama to play golf and pause for a moment of silence. I spent the day travelling from Gallup, New Mexico to Seligman, Arizona on old Route 66, with...
I have not heard it lately, but a few months ago President Obama was going on how the USA's economy was the worst since the Great Depression. In one week alone I heard him exclaim that phrase over twenty times....
THANKS TIMThis is the headline on Drudge Report, and it leads to this story on CNBC News, Stocks Tumble as Bailout Plan Is UnveiledThe Dow Jones Industrial Average was down nearly 300 points after Treasury Secretary Tim Geither revealed details...
Cairo, Egypt December 29, 2008 Everybody is an expert in Egypt on United States Presidential Politics. Every Egyptian I have contact ask about President Obama. Take Hassan the camel Driver at the Great Pyramid of Giza, Hassan asks, "do you...