Blog Posts - Scary Animals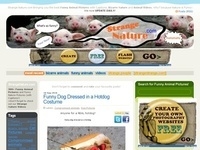 It's once again that time of year. The nights creep in and the wind blows cooler, a spooky time of year, a ghastly time of year, a SCARY time of year!!! Happy Halloween! Every year StrangeNature.com brings you funny Halloween animals. This year i...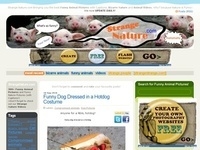 Funny Halloween Animal Pictures [Part 1] - Funny Horror Film Animals Well, well, well. It's that time of year again for horror films and stories, scary masks and fake blood! We ENTER THE MONTH OF HALLOWEEN. Do you dare to visit Strange Nature at thi...