Blog Posts - Scary Stories To Tell In The Dark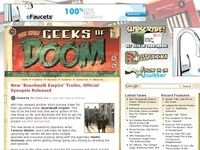 Many people, myself included, were deeply scarred by author Alvin Schwartz's horror book series Scary Stories to Tell in the Dark, especially with artist Stephen Gammell's original illustrations. Recently a movie adaptation of the books has been in d...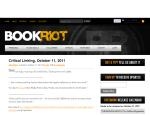 (Warning: there will be images from the original books in this post) Even though it happened a few years ago, it seems like there are new pockets of indignation that pop up around this time of year over the "wussification" … Continu...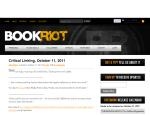 Do you want your kids to be so terrified by a bedtime story that they won't ever sleep again? Do you want your kids to have phobias of darkness, spiders, or the woods? Do you want your kids to banish all … Continued You just finished readi... This is Crowdsourcing Mornings! This post takes place every weekday morning and highlights one crowdsourcing project I liked from Kickstarter, Indiegogo, or other crowdsourcing websites. This upcoming documentary will explore the history and backgrou...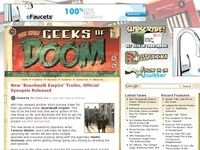 Just about a year ago it was reported that Saw writers Patrick Melton and Marcus Dunstan were working on an adaptation of the horror books Scary Stories to Tell in the Dark. Now comes word that a new writer is being brought in for the project. It's b... Scary Stories to Tell in the Dark is a series of three children's books written by Alvin Schwartz and illustrated by Stephen Gammell. The scary stories of the title are pieces of folklore and urban legends collected and adapted by Schwartz. The...