Blog Posts - Sea Scallops The holidays have come and gone and for those that throw caution to the wind when it comes to food during the holidays, then I'm sure January is not only a month of hitting the gym but also a month of having lighter meals on the agenda and what meal... Who doesn't enjoy fresh baby scallops, well not all people but I have always been a big fan of any type of seafood, since a very young age. My family was never huge fans of having sweets to finish a meal, we would all enjoy some kind of seafood dish...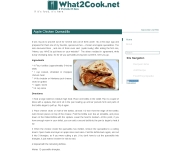 A delicious and simple dinner. Very gourmet. The great thing about a simple flavorful pesto is that it goes so well with just about everything. Seared Scallops with Fresh Pesto Sauce Total 00:25 Prep 00:10 Cook 00:15 High cal Calories 681kcal High f...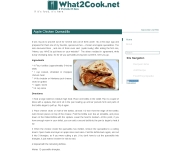 Recipe: Soy-Lime Scallops with Leeks Summary: Grilling caramelizes the sugar in the limes for a sharp-sweet finish to this yummy seafood dish. Ingredients 1/4 cup soy sauce 1/4 cup rice vinegar 1 pound fresh or frozen sea scallops 1 small leek or 4 b...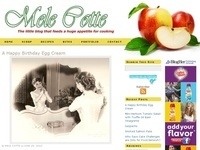 squisito/exquisite Despite the six item grocery list in my hand this weekend at the Farmer's Marker, I walked out with a receipt as long as my arm and a three digit total.  Yikes?  Crazy, right?  I get sucked into the aisles of opportunities...