Blog Posts - Sean Curtin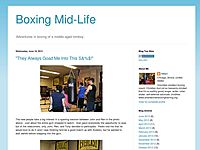 James was hyped and ready for a fight at Harrison Park, but there was no match for him. I was relieved when I was able to match Donovan with a 12-year-old who fights out of that park. Before the show began, an honorary ten count was given in th...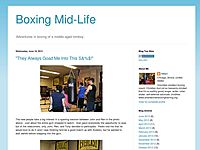 John gets in one on Ro during their sparring session at Loyola Park in this photo.Unfortunately, I have to begin with some sad news. Sean Curtin passed on several days ago. He was the author of two books about Chicago boxing -- Chicago Bo...