Blog Posts - Seattle Urban Forest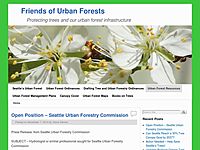 Seattle's Urban Forest Stewardship Plan calls for Seattle reaching a 30% canopy goal by 2037. Seattle's current tree canopy is about 23%. The UFSP states that Seattle's land are is 54,379 acres. A Seattle canopy cover of 30% canopy...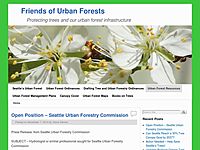 The Seattle metropolitan area urban forestry canopy has decreased from about 40% in 1972 to only about 23% today in the city of Seattle. And every neighborhood has seen the loss of trees both one by one and in larger … Continue reading →...