Blog Posts - Seattle Urban Forestry Commission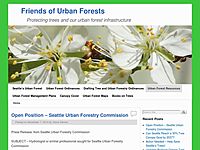 The Seattle Urban Forestry Commission in 2014 recommended that its Department of Planning and Development require project developers to complete urban forestry canopy impact assessments. Seattle's growth and property development and building is...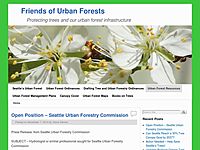 Seattle is currently undergoing an update of its Comprehensive Plan. The update to deal with growth projections over the next 20 years is required under the State's Growth Management Act. The projections are that Seattle will see a sign...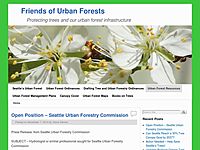 Press Release: from Seattle Urban Forestry Commission SUBJECT – Hydrologist or similar professional sought for Seattle Urban Forestry Commission FOR IMMEDIATE RELEASE: FOR MORE INFORMATION CONTACT: 10/8/2014 4:00:00 PM Sandra Pinto de Bader (206) 6...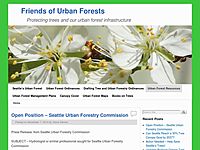 Here is what is currently in place as to removing trees in Seattle as of November 2013.  . The "interim" tree ordinance passed in 2009 by the Seattle City Council is the governing ordinance. It came about because of the … Continue...