Blog Posts - Security Bug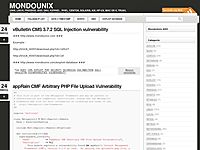 The recent disclosure of a set of vulnerabilities in the Android operating system that could potentially put over 900 million devices at risk may have been patched, but its threat remains. The QuadRooter flaw, discovered by Check Point, could potenti...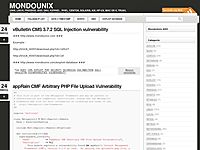 With all the frenzy around the Pokemon GO mobile game, it was only just a matter of time before attackers leveraged its popularity to spread ransomware. A new ransomware was recently discovered impersonating a Pokemon GO application for Windows. Dete...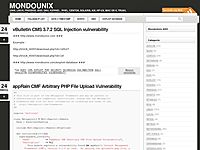 Check Point, azienda israeliana specializzata in prodotti relativi alla sicurezza, è venuta a conoscenza di quattro nuove vulnerabilità Android. In occasione della Def Con 24, una tra le più importanti conferenze sulla sicurezza informatica, tenut...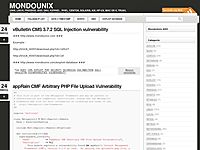 Recently, an update of the infamous CryptoWall ransomware (or cryptoware) was released - you can read more about that particular ransomwere here: CryptoWall 4.0 released with new Features such as Encrypted File Names Additionally, another ransomware...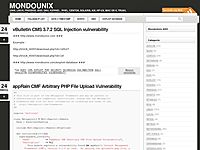 RUSSIAN ANTIVIRUS OUTFIT Dr Web has carried on studying the Linux.Encoder.1 trojan threat and reported some more bad news about increased infection. The firm revealed the problem already, but now it has more information. While before we spoke of infe...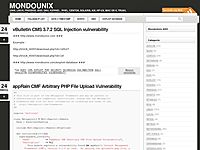 Google has highlighted 11 security flaws in Samsung's flagship Android handset, the Galaxy S6 Edge. The vulnerabilities include a loophole that could have been used by hackers to gain control of a victim's phone. Most of the issues were fixed after G...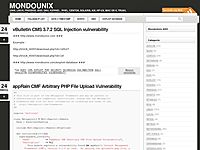 How do you defend yourself against the unknown? That is crux of the zero-day vulnerability: a software vulnerability that, by definition, is unknown by the user of the software and often its developer as well. Everything about the zero-day market, fr...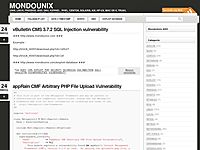 Mobile networks around the world have been penetrated by criminals and governments via bugs in the code that keeps them running, research suggests. The bugs could be abused to carry out large scale fraud and unlawful surveillance, security company Ad...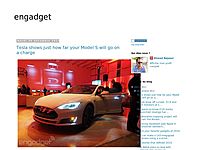 A day after Google publicized a flaw in Windows 8.1 before Microsoft could do anything about it, news broke about a security vulnerability in Android that the Mountain View company, well, won't fix at all. Tod Beardsley, an analyst from Rapid7, a sec...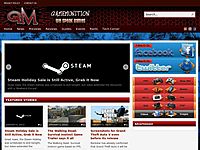 Few days ago on the official PlayStation website, there was a notification of PS Vita firmware update v2.05 but suddenly it got removed, but now proper update is here....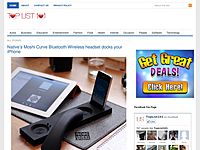 Although iOS is considered to be one of the safest mobile operating systems on the market, it's not perfect. This is something that those of us in the jailbreak community know all too well. With that in mind, it's not terribly surprising that...