Blog Posts - Self Conscious Do You Struggle with Your Self Image? With how much focus on vanity and a certain body image, no wonder many have a hard time maintaining a positive self-image. There are many out there who experience poor self-image even after weight loss. It'...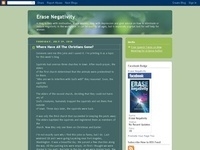 This week I'm featuring Guest Blogger, Mark Tomich. Enjoy this young man's insights. Let me start off by saying that I don't presume to have discovered a magic cure for all of our human psychological and emotional faults. I simply wish to share with...