Blog Posts - Self-employed Support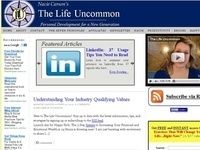 As Uncommoners, it's something we've all known for years, but finally science has proved it – bad jobs negatively affect your mental health. In fact, a job that you are unhappy in has been proven worse for your mental health than be...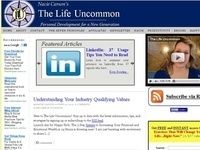 By Steve Nicholas, fantastic thought leader and world-class Uncommoner I am honored to be a guest poster on The Life Uncommon. I thought about something that Uncommoners will have to deal with at one point or another as we work towards our ultimate...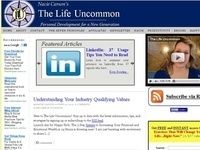 I am very pleased to introduce Lynda Forman, a fantastic Uncommoner and newest edition to The Life Uncommon writing team. I know you will all help me welcome her as a voice on this site with enthusiasm! - Nacie No matter how long you've been writin...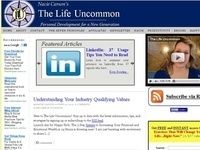 Whether it is credit cards, student loans, mortgages, or car payments, it seems like just about everyone has some kind of debt to repay.  In fact, in The Life Uncommon poll we ran on this site from January 1 – February 15, 49.9% of voters chec...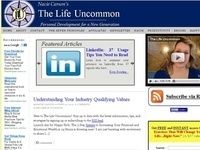 You know, sometimes life can just start to feel…complicated. A host of moving parts and greater demands on time and personal resources (money, attention, energy, creativity) can, at various points of life, collide into a simultaneous perfect st...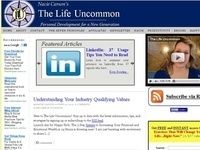 If I asked you what was key to being able to live with passion and by design – the two key pillars of a Life Uncommon- I am willing to bet you'd put "being able to earn a good living do work you love" at the top of list. Stand...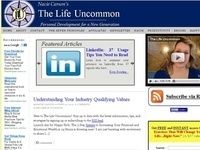 I am fascinated by Darwin – not just because his principles and theories were revolutionary, but because he spent a good deal of his working life sailing around on a boat to fantastic places exploring and discovering new and interesting things&...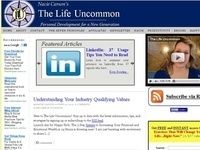 Roberta Chinsky Matuson is the author of the recently released book, Suddenly in Charge: Managing Up, Managing Down, Succeeding All Around – she is a long-time friend of The Life Uncommon, and I hope you'll check out her new book! Today,...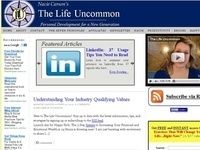 Protecting your property, whether it is the name of your brand or your unique service, is vital to your longevity and success as an entrepreneur (and Uncommoner). Yet as a fledgling start-up, questions of when to take the next step and make your bran...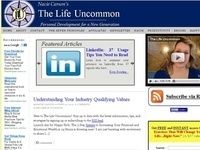 A man walks into a store and says, "I'd like to buy some motivation, please." He is directed to a display where motivation is offered in a range of sizes and colors. The customer chooses the amount of motivation he needs and can aff...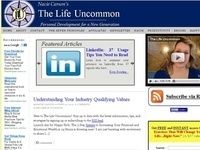 Social media is going to be one of the biggest definers or your personal brand — your personal reputation — because it allows you to connect with so many people at one time. And because you can connect with hundreds and thousands of people (and t...