Blog Posts - Self-representing Artist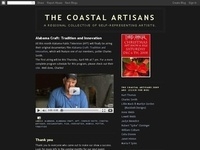 Maria Spies has worked as an independent ceramic artist since 1973. Originally from Mobile, she has studied with many national and international artists but most of her time has been spent in her own studio working and developing her own styles and...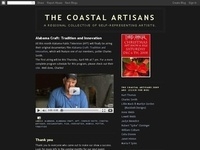 Degree in Art from the University of Alabama during the Paleolithic Period.In 1990, began an art partnership with Lucy Clark and created punched metal luminaries on mosaic bases. This proved too difficult to continue due to weight and sharp edges. Co...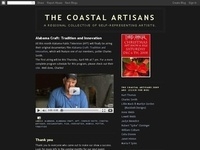 Handwoven Trans-Seasonal Wraps & ScarvesOriginally known for rag weaving and hand spinning in Tennessee, Celia Dionne has been exhibiting prize winning "Fun Wraps" since moving to Alabama in 1994.She weaves these shawls and triangle-based gar.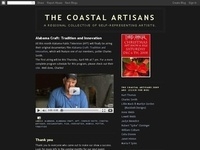 Working with clay has been a love of Lowell's since his childhood. He first discovered clay on his own when he was about 5, while playing near his family's home in Fort Walton, Florida. When he was about 11, he happened to see a folk potter givi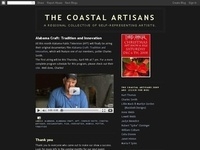 I am making wooden vessels - bowls, urns, vases, goblets - hand turned on a lathe, or hand carved, or both. My medium is wood that I harvest directly from tree or stump.The wood that I work with is of no value to more conventional woodworkers. The tw...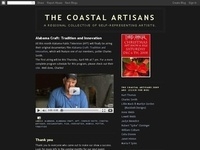 "When i ate my first crayon as a kid, I knew I wanted to be an artist."Scott Blackwell... A Contemporary Humorist, with a Cajun and Carribean Twist, who takes art seriously, but with a big dose of humor and color.Scott takes his work to another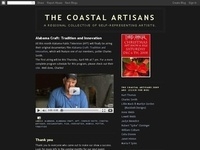 A native of Canada, Anne relocated in 2000 from Ontario to coastal Alabama, where she currently shares a studio with Lowell Webb.She discovered the joy of working with clay in 1993 when she signed up for a pottery introduction class as a diversion fr...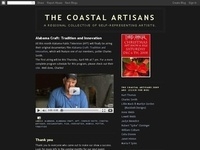 In the heart of the black belt of the Deep South, on the western edge of Alabama and just a few miles from Mississippi, sits the small town of York. York, population 2,854, is in Sumter County, population under 15,000 and listed as one of the poorest...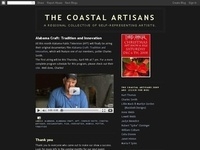 Charles Smith is a well-known and well-liked Mobile, AL, potter who began his career in the early 1970's: "I began studying art after a tour of duty in Vietnam, the trauma surrounding the war made me want to pursue the arts."Smith matured his i...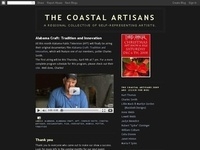 "When I was in college, earning a BFA degree in art, I asked one of the professors why he made art. Waiting in anticipation of his answer, I was expecting some deep philosophical reasons. I will never forget his answer. He said, "I make art because