Blog Posts - Semfo Global Plan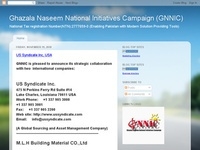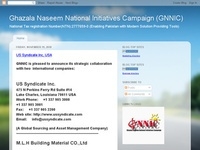 Saeed Khan Abbasi is B2B Networking, Lobbying, Image Building, Socio-economic Initiatives Management, Trade Development and Media Consultancy Expert from Pakistan (South-Asia). He is offering his unique services through Ghazala Naseem National Initia...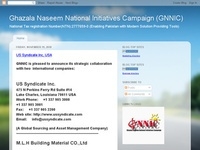 Mr.Tahir Mahmood Advocate, a legal expert from Lahore is now Director Public Affairs & Operations besides Head of Punjab Region. He may be contacted at:Office No:15, First Floor, Jamshed Plaza, Ichra, Main Feroz Pur Road, Lahore0333-4254353,0300-4558...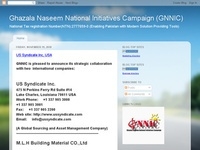 Since my arrival in Lahore (Punjab)on 25th of October, there is a great successful start of a national campaign by our project GNNIC. I, along with my dedicated mate Director Public Affairs Mr.Tahir Mahmood Sindhu advocate, am busy in meet ups with d...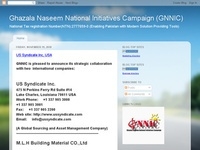 GNNIC's Food Security Initiative A drive to find secure healthy and benefiting food producing, consuming and security system in Pakistan...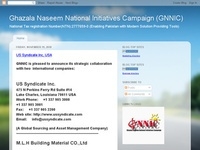 GNNIC's Health Initiative A healthy and energetic Pakistani society with all benefits of internationally standardized health care facilities at very affordable cost is the aim of this initiative...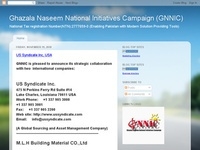 GNNIC's Education Initiative GNNIC's dedicated move towards enabling Pakistan with a successful and international quality education based system for all Pakistanis...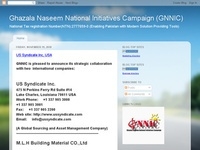 GNNIC's Technology Initiative Technology for development is the theme of this initiative to enhance the overall capacity of nation towards the goal of technological advanced nation...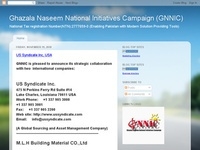 Now First Time in Pakistan @ Don't keep room for out of order conventional practices @ Say Welcome to the modern solution technology & tools @ Showcase yourself/company/product/service etc to International world as well as to Pakistani Communit...