Blog Posts - Seni/media/komunikasi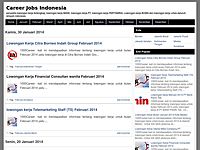 Lowongan Kerja 2014 Daerah Jakarta - Saat ini PT Romilo Kreasindo Perkasa sedang membutuhkan tenaga kerja sebagai Copywriter untuk daerah Jakarta, silahkan anda lihat sekilas deskripsi dan persyaratan yang diberikan. ResponsibilitiesHave a strong bas... PT Kaltim Kaltim located in Bontang, East Kalimantan, is a member of Pupuk Indonesia Holding Company (Persero) which is the largest Urea producer in Indonesia, besides Ammonia and NPK fertilizer. Currently we are opening carreer opportunities for can... Shell began operations in Indonesia more than 100 years ago and can look back on a rich history with Indonesia. At Shell Indonesia, we believe that diversity is key: it will help our drive to innovate and make sure that our employees' ideas will tr... Account Executive Area Serang Dan TangerangPT Sampoerna Telekomunikasi Indonesia Responsibilities Responsibilty for overall relationship with the customer Ensure good understanding of cutomer's requirements and cureent market information Explo... Sebagai Pembangunan yang berbasis Komunitas terbesar di dunia, PNPM Mandiri Perdesaan Provinsi Kepualaun Riau mengundang putra/putri terbaik bangsa untuk menjadi : 1. Fasilitator Kecamatan Teknik (FKT) Kuota 8 Orang  2. Asisiten Fasilitator Kecam... Kabupaten KediriBerdasarkan surat Menteri Pendayagunaan Aparatur Negara dan Reformasi Birokrasi nomor R / 265.F / M.PAN-RB / 09 / 2013 tanggal 25 September 2013 perihal Persetujuan Rincian Formasi CPNS Daerah untuk Pelamar Umum Tahun 2013, Pemerintah...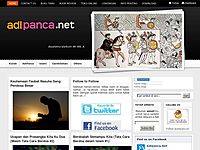 Ini dia spesial buwat agan-agan yang pengen jadi diplomat atawa penata keuangan and petugas komunikasi, silahkan disimak lowongan dari kemenlu berikut. Kementerian Luar Negeri Republik Indonesia membuka kesempatan kepada Warga Negara Indonesia pria...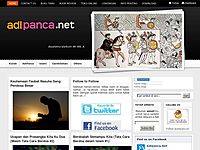 Maaf gan, mepet banget :) PT. TEMPO MEMBUTUHKAN 1 ORANG UNTUK BAGIAN FINANCE DENGAN SYARAT pria atau wanita usia maksimal 33 tahun pendidikan D3/S1 akuntansi mau bekerja keras Lamaran di kirim langsung ke: PT. TEMPO Jl. Kebon Agu...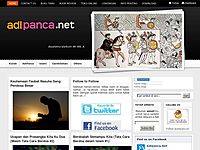 Gans, ini ada lowongan lagi di Rumah sakit. Dari perawat sampe sopir gan. Banyak dah pokoknya. Cekidot aja deh :) Klik aja gambarnya buat ngegedein :p RSKB AN NUR YOGYAKARTA membutuhkan: PERAWAT ANALIS LABORATORIUM STAF REKAM MEDIS STAF...