Blog Posts - Service Tax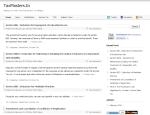 Registration with Service Tax Authority is not mandatory from day one of starting of your business. Certain exemption limit is specified under the act which is described below. The reason behind this limit is to aid the small service provider whose t...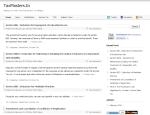 Here, is the complete list of services, All these services are listed in Section 65(105), which are liable to be taxed. Government every year make changes to this list. This list is updates till 2012-2013. The below listed services are those on which...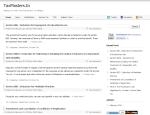 Here, We have discussed chargeability of Service Tax in different situation where service provider is outside India or Having a Branch or Agency in India Etc. There are some certain situations where Service Tax Provision is not Applicable which is al...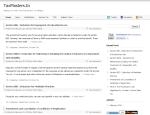 To Calculate the exact liability of Service Tax, One has to calculate the correct value of each services provided, by taking into consideration all type of compentation recieved by the Service Provider against the service provided. Here You may come...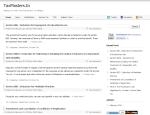 Payment of Service Tax and Filling of Service Tax return is all together different thing. The Individual, Partnership Firms, Proprietors have to file on Quarterly basis. Here is a table given on which date, The Service Tax is to be paid to the govern...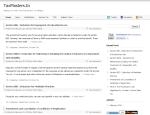 Payment of Service Tax is on Montly and Quarterly basis for Company and Other Persons Respectively. Like, If You are a Company then You have to Pay tax on Monthly basis and In case of Persons other than company, which includes Individual, Partnersh...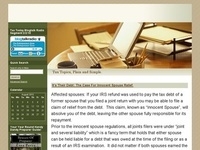 Payroll Tax Deduction The payroll tax deduction has been extended until February 29th: Last year, the President initiated a 2 % social security payroll tax break, reducing the percentage withheld from paychecks and paid by employers from 6.2% to 4.2...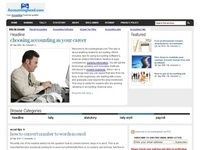 ACES- Automation of central excise and Service tax is new software designed by Central Board of Excise & Customs. It is workflow based software. The main advantages of ACES software is that assessee can do registration, return, refund request, cl...