Blog Posts - Serving Wine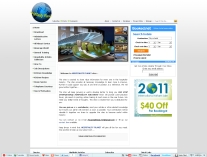 Steps to follow Remove the foil around the top of the bottle. Carefully unwind the wire restraint keeping your waiters cloth tightly on top (with about 1 in 20 bottles the cork is released as soon as the wire is … Continue reading →...
Wine is the naturally fermented juice of grapes or other fruit, vegetables, or grains. It has been a beverage used at meals and celebrations for thousands of years. Today, there are vineyards and wineries throughout the world. General types of wine...
Efficient equipment, serving wine at the appropriate temperature, and choosing the right wine for the occasion all play their part in enjoyment of wine.It's possible to spend an alarming amount of time and money on wine paraphernalia, but don't be pe...