Blog Posts - Seward Park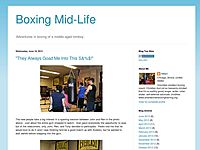 Two people from Loyola Park fought at Seward Park's boxing show last week, and I was in both of their corners. Solomon attends Barry's class, and my primary function was to use his cell phone to record his fight. Solomon won his bout. &nb...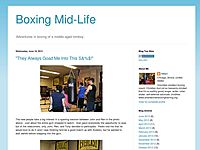 The above photo is of one of two bulletin boards up in La Follette Park's boxing gym. This particular board hadn't been up for too long when I took the picture. These days, the board looks like it has been through a war. Today I wal...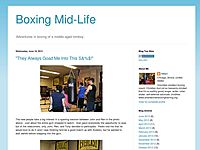 My day started very early with the long ride out to LaFollette Park on the far west side to pick up Marine. However, I steeled myself for something going wrong, and it did. Marine had over a week to ask his parents could he go to a sparri...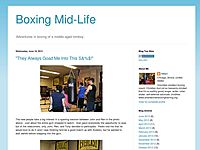 I try to time my walk to the gym so that I don't run into Igor on the way, but I'm not always successful. He passed me by, asked how I was doing, and I gave a dry "Okay", in reply. Alan couldn't come to the gym because of a business dinne...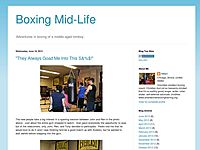 Portage Park field house recently re-opened their boxing program, and tonight was their boxing show. Alan picked Teacher John and I up from Loyola Park's field house. We took a roundabout way to get there to avoid rush hour traffic.There...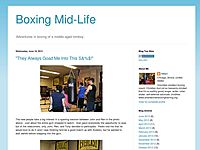 The poster in the photo above for an upcoming boxing movie, Grudge Match, was on the wall when we walked in the gym. I don't know. . .it seems kind of odd for Sylvester Stallone to do yet another boxing story even though he's not playing the Ro...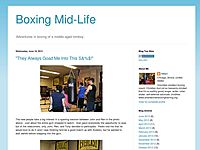 This time, I was all the way at the train station when I realized I left my camera at home. No time to turn back, so I just went on to Hamlin Park's boxing show. The photo above is from last October.Barry was there, and he was disappointe...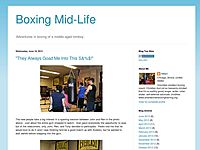 Dioanna was complaining about the heat in the gym. I got there a little late, and the fan was already on, and the window I forgot to close last week was still open, but I agreed with her. The humidity was so high. I thought of a ra...