Blog Posts - Shakespeare News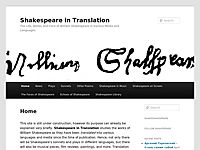 You may already be familiar with Shakespeare Lives, a British Council project to celebrate the 400th anniversary of The Bard's death in 2016. Until May 25, 2015 you have a chance to submit your photographs interpreting William Shakespeare'...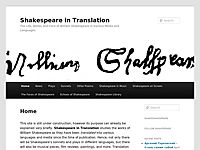 To celebrate another of William Shakespeare's "round dates" in 2014, NY Shakespeare Exchange has called on directors and actors to participate in a ground-breaking project. The Sonnet Project fuses urban settings of New York's...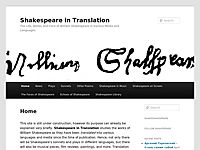 May 13, 2013 will see the first night of a new adaptation of William Shakespeare's Othello by The Free Stage (Svobodnaya Scena) independent theatre. Directed by Yakov Lomkin in a new translation by Sergei Volynets, the classic tragedy will pres...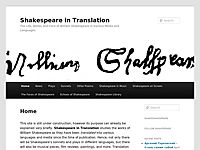 Apparently there is no better way to memorise something but by writing it down or studying a picture, i.e. getting several kinds of memory involved. So, someone came up with an awesome idea for an infographic: deaths in Shakespeare's tragedies.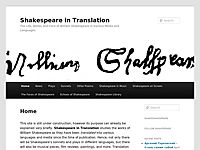 Vladimir Mayakovsky tells in My Discovery of America about one "entrepreneur" who found how to make money on teaching people foul language. They loved boxing in America, but swearing at matches was prohibited, so a solution was required.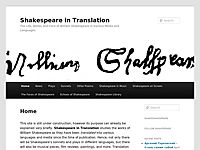 It may be hard to comprehend but it is true: there is no celebration of Shakespeare in Britain. Although the Bard is mentioned and celebrated in many other ways, there is no holiday similar to Burns Night, dedicated to Robert … Continue reading...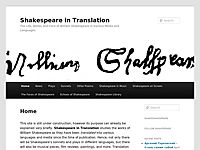 One may talk about timing for this kind of news, but seriously, what a coincidence! At the time when Britain and other countries persecute their tax evading subjects (who are occasionally very high-profile people) an academic study reveals that even...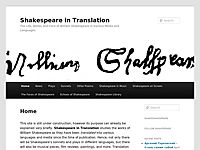 Chicago Shakespeare Theater holds a competition to establish the winner of Shakespeare Countdown 2013. The task was to fill the brackets of the countdown sheet and either email or post it to CST. Their website reads: "If the winner of … C...