Blog Posts - Shell Fish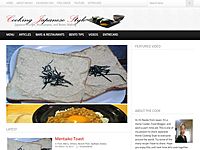 Print Ebi Butter Yaki Author: Shannon Tomioka Recipe type: Main Dish, Sea Food, Shrimp Cuisine: Japanese Prep time:  3 mins Cook time:  6 mins Total time:  9 mins Serves: 2   Living... Read More »...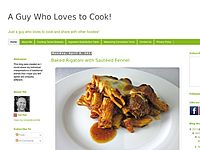 Here's a dish that is so easy to prepare you'll feel guilty when your dinner companion raves about it. The flavor combination of tarragon, garlic and lemon are a natural with just about any mild seafood. We use them all sparingly to avoid overpow...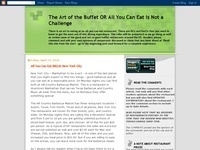 This is a new buffet that we found in a way by happy accident. One of our regular readers emailed to let me know of the reopening of an Asian buffet in Baldwin, New York. The buffet that he told me about was renamed Island Buffet. I put that tip in t...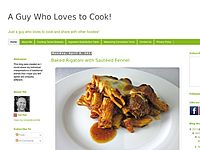 There is a little place tucked away in Homosassa, Florida named The Freezer Tiki Bar. This recipe was inspired by their most popular menu item that keeps locals, and visitors who are lucky enough to find out about the place, coming back again...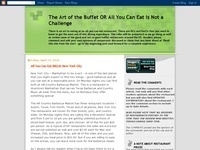 On my first visit to Ruby Buffet - a new buffet that had opened in Massapequa, New York on Long Island in the winter of 2013 I was disappointed. I had decided that I was not going back again. It took a $2.00 off coupon to get us to go back and try al...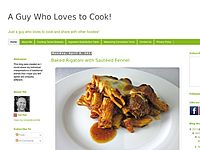 Bay Scallops are the candy of the seafood world. These little bitty morsels cook to perfection in no time, demanding only minimal seasoning but in return render a creamy taste and velvety texture. As a gratin, we're cooking our scallops while prote...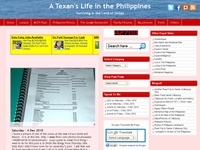 TACLOBAN CITY, Leyte, July 17 (PIA) — Four bodies of water in Eastern Visayas remain positive of red tide toxin. Based on the latest advisory released by Bureau of Fisheries and Aquatic Resources (BFAR) regional office 8, the shellfish ban is s...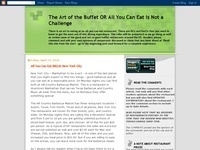 During the early summer of 2012 we saw signs in an indoor shopping mall not too far from our home about a new Chinese buffet "coming soon". The sign was posted next to the food court and we wondered where they would fit a buffet restaurant...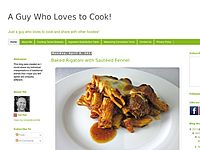 True Prawns have a few subtle variances that distinguish them from jumbo shrimp – different gills, more pincers and longer legs. But for our purposes here, i.e. eating good food, those differences are really moot because we're going for big.In my...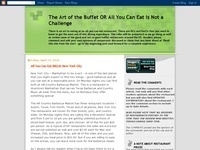 Captain George's Seafood Restaurant in Williamsburg, Virginia is one of the few, what I consider, expensive buffets that I go to. When I say expensive, I am talking about dinner for two with just soft drinks coming to almost $80 after tax and tip. If...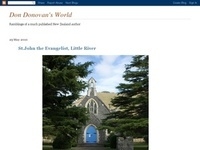 I used to live in Lowry Bay, a middle class seaside suburb between Petone and Eastbourne, Wellington. A desirable address, a privileged place to live. I did this sketch from its beach for a Christmas Card. While working I reflected upon the Maori fam...