Blog Posts - Sheridan Voysey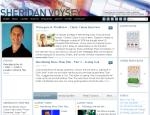 "Once in a while a book comes along that changes your life. The beauty and power of the words in Unseen Footprints touched me so deeply I was moved to tears. It marked a turning point in my life, not just spiritually, but in all aspects of it" ~ Alis...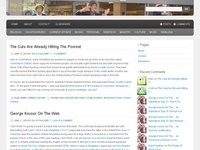 John 11:1-45 I want to tell you about a book I have just finished reading. It is one of the best I have read in many a year. It isn't one of the academic theological books I read. It's one I want to recommend to my congregations. Unfortunately, I...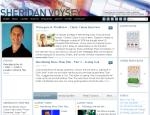 Winning the Christian Book of the Year award on its first Australian release, this second edition of Unseen Footprints includes all new features. Could God be written into the drama of our lives as if played by a secondary character or an extra that...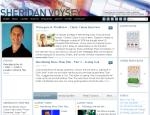 On Sunday March 27, 2011, I handed over the Open House radio show to its new host, veteran journalist and Sky News presenter Leigh Hatcher. As this video shows, the moment marked a new beginning for me, for Leigh, and for the Open House program. The...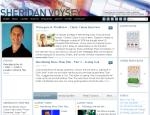 I remember the night the idea of the Open House show was conceived. I was sitting by the Brisbane River, sometime in 1995. I dreamt of a show that explored life and faith with authors, artists and activists; a show with a national audience and live m...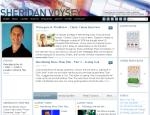 Why would a 'Christian' radio program invite an atheist on to talk? Or hear the experiences of someone who visits a psychic? Or talk to someone involved in the adult entertainment industry? In this interview with Greg Newman for the broadcast ind...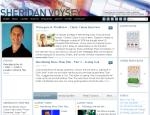 Imagine entering life without arms or legs? In 1982 Nick Vujicic was born with the rare Tetra-amelia disorder, a condition which still baffles doctors today. Yet, with one small foot and a lot of faith, Nick is living a most extraordinary life. This...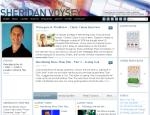 In this free chapter from Open House Volume 1, best-selling author Max Lucado shares about his life, faith, the people who have most influenced him, and how you can find your 'sweet spot' to live a focussed, meaningful life. More…...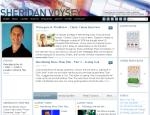 Imagine you're a mother of five with twenty-five years of marriage under your belt when your husband is diagnosed with AIDS - the shocking result of his homosexual secret. In this free chapter from Open House Volume 2, Nancy Heche (mother of actress...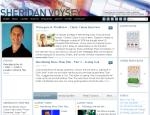 Could we have had encounters with the divine that we haven't yet recognised as such? Could God be written into the drama of our lives as if played by a secondary character or an extra that we haven't paid much attention to? Take a read of the fir...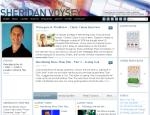 In this final segment of my interview with William P Young about his top-selling book The Shack, Paul and I hash out things like why The Shack character Mack doesn't seem too phased in God's presence, whether God will punish us for our sins, how much...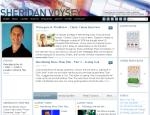 In part 4 and 5 of my extended interview with William P Young, author of the phenomenally popular book The Shack, Paul and I explore some of the criticisms that have been levelled at his book. In this segment you'll hear Paul respond to some of the c...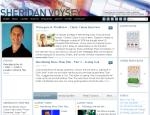 In part 3 of my interview with The Shack author William P Young, Paul and I discuss the need to go back to the place of our pain and grief to find God, why Paul portrayed God as 'Papa', Jesus and 'Sarayu', the misconceptions about God The Shack tries...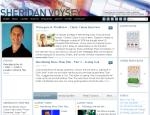 In this third volume of conversations drawn from Sheridan Voysey's national Open House radio program, we read the stories of some of his most thought-provoking guests, including Donald Miller, Joel Osteen, Ray Martin, Caroline Jones, Michael Franze...