Blog Posts - Shoah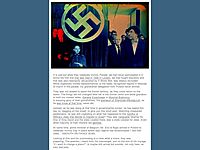 If you has folowed the Jesus Christ Eastern on the internet or the radio you know how deep it should be for the Israeli. The Final Act that has been issued is something devastating for them, as it ends the nation of Israel. But they are dreaming of b...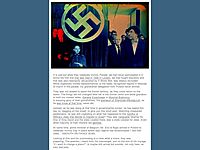 While the American election are loosing both an impent and signifcance, I am turning my attention back to my country where they are preparing for Euro 2012. The sport event that authorities so successfully are using to promote our country history, cu...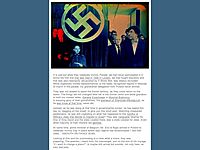 While Xientologist are remembering celebrations of Witkacy 1942 birthday that in history is know, as Battle of Los Angeles, I was thinking about some other. Very sad and silent but key one that decided on fate of my people. In his letter to official...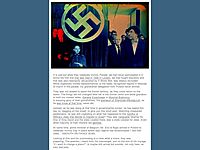 While Israeli will wait at least year for their final act, yesterday I did some other paperwork. I was inspired by way in which French Society Generale de Jaruzelski  has issued their 880 bonds. Whole Gare du Midi has been plackated by portraits of...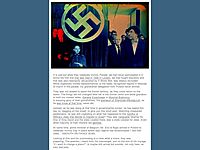 Belgians says that i am so similar to my grandfather. Well, the II World War is long time over and we the Jews has won it, at least according to last Wehrmacht message. How then it is that I am still beging, as my grandfather did? This time nethier i...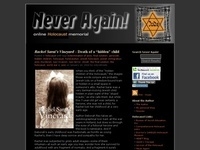 When you think of the "hidden children of the Holocaust," the images those words conjure are probably Jewish kids on a freedom-bound train or hidden in a small space in someone's attic. Rachel Sarai was a very German-looking Jewish child hidden...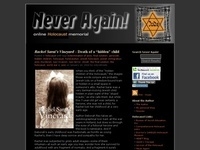 I had the distinct pleasure of meeting Holocaust survivor Gabriele Silten through the Remember_The_Holocaust group moderated by Fred Kahn. She immediately sent me copies of her written work (see titles list below), including her autobiography Between...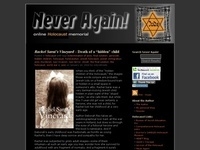 The sound of shattering glass was the siren signaling the end for millions of Jews in Europe, but many ignored it. Too many dismissed it as a single act of terror by a bunch of German thugs and brown-shirted misfits. But Kristallnacht was a sort of...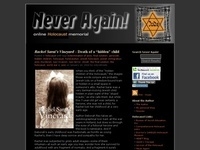 "May the example of those who were exterminated here between 1933-1945 because they resisted Nazism help to unite the living for the defense of peace and freedom and in respect for their fellow men" – inscription on a memorial at Dachau Today a...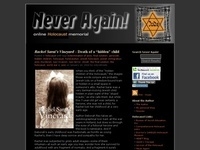 In July 1942, arrests of foreign Jews in France began simultaneously in the Occupied and Unoccupied Zones (see map below). After railcars were freed up by the Wermacht in the East, convoys began departing France every other day. "The initial plan c...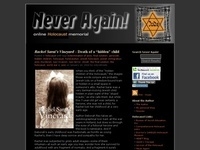 On this day 68 years ago, Alex Kurzem's mother, sister and brother were brutally murdered by the Nazis on the outskirts of their village in Belorussia. In fact, approximately 1,600 Jews were murdered and buried in mass graves in Koidanov, outsi...