Blog Posts - Shopkins
I think there's no kids who are not familiar with Shopkins, hehe! My daughter Sofi has been collecting Shopkins since last year and she has 113 pcs already! Whenever we go to a toy store and let her buy/choose her toy, she will always ask for Shopkin...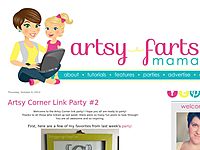 Shopkins are running rampant in our house. I had no idea about them until Christmastime, and then all I heard about was Shopkins. My daughter begs to watch people open Shopkins packages on YouTube,... We have decided to truncate our feed to help pro...