Blog Posts - Shopping My Stash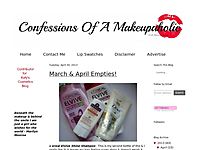 Since January I decided to put myself on another spending ban. I have a huge collection of makeup so I really don't need anymore but stopping myself completely wont work so I'm only allowing myself to buy one or two (within reason) things I really wa...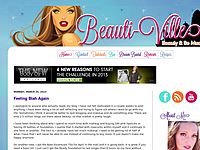 I am really trying hard to limit my purchases this year and to use up what I have. I am actually almost through a face wash! I am having fun shopping my collection and using products I didn't remember having or ever trying. My selections today:...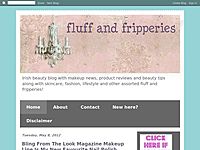 I absolutely adored everything in last week's beauty bag and I was seriously tempted to use exactly the same products again this week - but where's the sense of adventure in that, eh? I am determined to make a dent in the makeup mountain that lives i...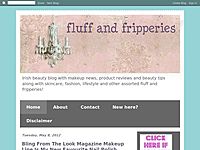 I have some lovely new products to break open this week and have a play with, so you can expect to see my favourites pop up in reviews over the next few weeks! If there's anything you're specifically interested in hearing about, just leave me a comme...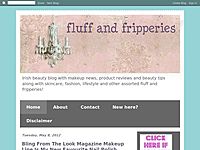 It's been insanely busy at Fluffy Towers, so I haven't been organised enough for one of these posts in a while. But I miss the discipline of trawling through my ever expanding collection of beauty bits to sort out what will be included in that...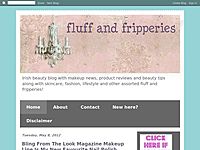 It's a pared down make up bag this week because, even for a beauty blogger, I've been carrying around a ridiculous amount of products. Last week my bag was so heavy I struggled to lift it and on emptying it out, discovered three bottles of perfume, a...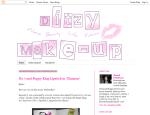 So, all us beauty addicts have these moments where we all look at our collection and think right enough is enough NO MORE SPENDING. It doesn't last long but for that period of time we all like to 'shop our stash' right? I have 216541654654 thousand...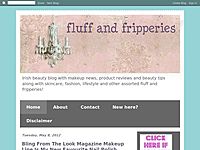 Week 7 of the Make Up Shake Up Series and this one's a good 'un, if I do say so myself! There are a few bits and bobs in this week's make up bag that I'm really looking forward to using. Read on to see what I'm planning on wearing this week. EYES: I'...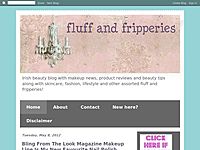 Welcome to week 6 of the Make Up Shake Up series, where I give you a sneak peek into the contents of my weekly make up bag. Things are a bit different this week as most of the products I'll be using are from just one brand, the absolutely fabul...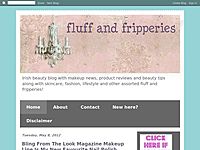 Here we are with the 5th instalment of the Make Up Shake Up series, where each week I have a rummage through my collection and put together the things I'll be using that week. The idea is that I'll use more of the pieces that I own and hopefully, won...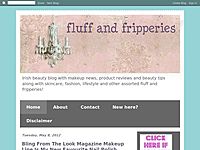 This is week four of the Make Up Shake Up series - see what it's all about here, or keep reading for a peek into this week's make up bag! EYES: I'm going for a simple summery look this week so I'll be using the gold shade from this Bourjois trio. It'...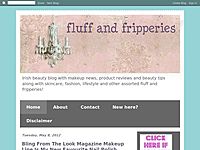 This is week three of the Make Up Shake Up series - see how it started, here. Keep reading to see what beauty products are in this week's make up bag!EYES: I'm keeping it simple this week with the matte ivory colour from my Louise Young Es...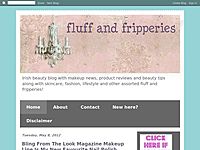 I introduced this series last week as a way to shake things up, avoid getting stuck in a makeup rut and use up more of the products I already own - instead of constantly lusting after the new and shiny. Here's what's in this week's make up bag:...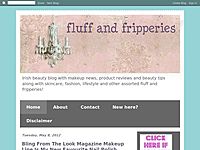 I'm not sure where this originated but I first saw it on Lauren's blog - I think it's a great way to get better acquainted with the products I already own. I've had a rummage so keep reading to see what I'll be wearing to work this week. EYES:...