Blog Posts - Showing Love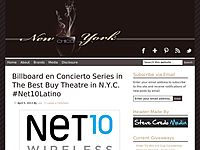 Valentine's Day is this Friday people!  Are you ready?  I don't normally go all out for Valentine's Day because honestly, I've been let down quite a few times (more times than I like to remember).  So I try to make sure not...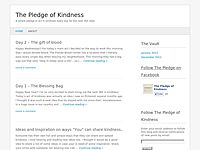 Back in January, on day 23 to be exact, it was my act of kindness for the day to smile at 37 different people. I was really surprised at the response I received on that day from every single person I encountered….everyone smiled back!! I...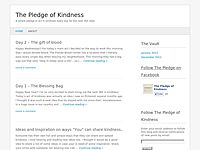 Today's act of kindness really belongs to my momma bear. I was just the facilitator in what I have dubbed "operation cupcake." As you probably know if you have followed my blog with regularity, my mom was in the hospital for a lengt...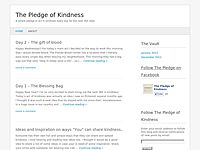 Today I want to share some feelings about a friend…Obviously I am doing so in a very public way, but the objective here is share my kindness with her by declaring some of my feelings about a subject she and I have debated on frequently through-...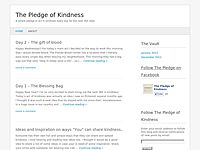 What would you do for a Klondike Bar?? Well if you happened to be sitting at a bus stop in front of the CVS store I went to today…the answer would be Nothing!! Today was International Polar Bear Day (ya…who knew) so in honor of my love...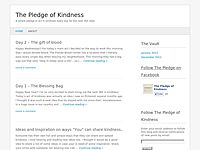 Today's act was a pretty natural one and I didn't have to brainstorm to come up with it. Inspired by my momma bear who is always so sweet and thinking of others. YES, that lady who if reading this right now… should be laying on her...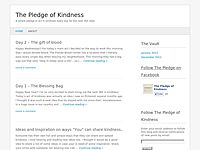 You'll recall about 8 days ago in my post titled "Inspired by love", I blogged about leaving encouraging post-it notes on cars in the hospital parking garage. On that day one of my fellow blogger friends  replied to my post telling...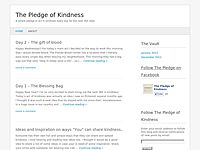 Today was the day my husband always dreads…the day he has to say goodbye to his dad as he ventures home to the snowy tundra of Wisconsin. Hubs is a sensitive guy and ever since I met him he always get's very emotional having to say goodby...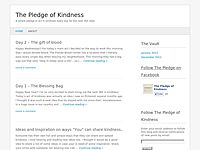 Since it is Valentine's Day this week…and I'm a pretty big fan of all things "Love" related, I'll just make the whole week of The Pledge of Kindness Love themed! I love the actual day of Valentine's (sorry na...