Blog Posts - Sigaboy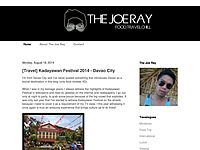 Lost at the edge of nowhere is our play when we went to Governor Generoso a.k.a. Sigaboy.I am curious about this pink sand beach in the area; this is also featured in the TV show "Byahe ni Drew" of GMA NewsTV. I'm so glad that my CouchSurfing fr...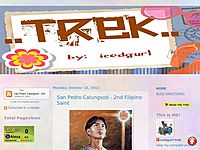 It's summertime here in the Philippines! Here are my photos of some of the beaches I've been. I seldom swim. But I always took photos that captures my attention. I usually get fascinated and amazed on the different moods of the sea. My first photo wa...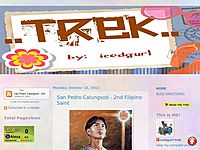 Last April 21, we went to Sigaboy, Davao Oriental for an adventure. And yes! we had a lot of fun and trekking! Sunrise in Davao Oriental! We travelled early in the morning so that it will not be so hot. We arrived early and did some swimming durin...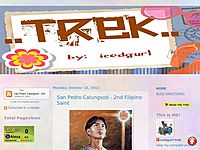 Well, I think this is my last post for my birthday adventure. And this is all about creatures that we found during our vacation. Got this photo of a frog at the first falls. I found this interesting because it camouflaged the wall of the falls. Thi...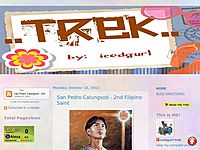 This my part 2. And its all about "dusk in Sigaboy". A thirty-minute ride from the falls. I found very fascinating this mangrove tree. I wanted to explore the exposure feature of my camera. And this is what I've got! Its a rain! A heavy rainfall...