Blog Posts - Silk Benefits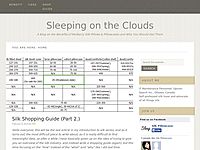 Remember I was talking with this silk company in China earlier? Well, you can congratulate me, as I am now officially their partner in crime… I mean business. Anyhow, I will be setting up shop in this blog soon to sell some of their products, w...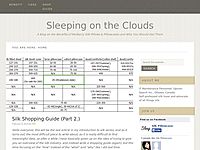 Hey guys, I'm back! Sorry about the long delay, I had a long but fun weekend with a few friends visiting me all the way from Toronto. A few drinks at the bar was enough for me to forget a lot of things. I did write up some stuff last night but it w...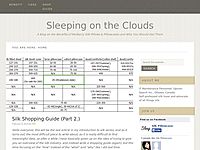 Silk pillows seem to be the new in-trend thing when it comes to bedding ware nowadays. In the past year I have heard my colleagues talk about how their friends have gotten new silk pillowcases and how they look completely glamorous and beautiful; I h... Hypoallergenic, organic, soft…As it is, more and more young ladies realize the magic health benefits of pure silk. Charming ladies have already indulged in these indelible smooth feelings. Actress Jane Birkin's mother may have been onto somet...