Blog Posts - Silk Care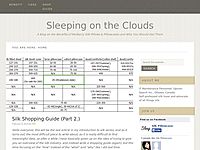 Like always, I'm behind schedule again. You guys can blame mark though, he gave me too much work! Anyway, today we are going to talk about how to care for your silk. Luxury silk, especially 19mm and above, are actually quite durable when compar...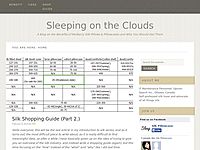 Silk pillows seem to be the new in-trend thing when it comes to bedding ware nowadays. In the past year I have heard my colleagues talk about how their friends have gotten new silk pillowcases and how they look completely glamorous and beautiful; I h... SILK is a kind of lightweight and breathable material that is also hypoallergenic, durable and perfect for both summer and winter months. Luckily, more and more people realize the importance of pure silk, and buy silk products for bedroom. When it c...