Blog Posts - Siouxsie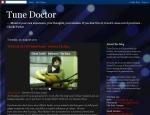 IF MY MEMORY SERVES ME WELL!GOLDEN EARRING - Wheels's On Fire (1997)Three takes here of Wheels's On Fire. The first take is by Golden Earring and here is an interesting fact for you about these good lads. They have been around since 1961 and ha...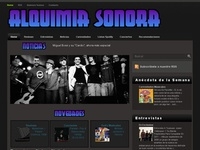 Danny Elfman - Batman Vuelve. Warner Music, 1992.Hacía tiempo que la noche no caía sobre Alquimia City. Pero la noche ha vuelto a caer y el mal regresa. Redactorman está dispuesto para azotar los culos de los malechores, que para eso viste cu...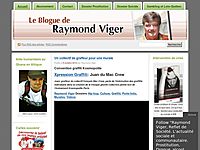 Spectacle breakdance, danse Hiphop et danses urbaines Vendredi 22 mars 2013. Cegep Maisonneuve. 514 259-6900 cafegraffiti@cafegraffiti.net Quoi faire ce week-end, quoi voir aujourd'hui Raymond Viger Dossiers Rap, Hip-hop Saladin présente Dazzle R...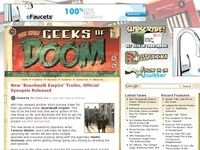 As part of Amazon's monthly $5 MP3 album deals for January 2013, Siouxsie and the Banshees's Juju is on sale for only $5. If you would like a physical copy of Juju, the CD is available for only $7.06. Released in 1981, Juju was the fourth studio al...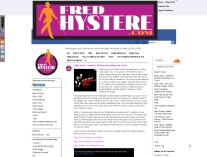 In a little preview of what will end up being one of my top EPs of the year, MS MR's musically dreamy horn-laden masterpiece, Ash Tree Lane, gets today's Song-a-Day honors. MS MR is a duo based in NYC, comprised of lead singer, Lizzy Plapinger an...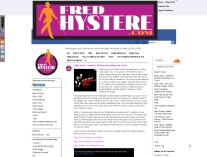 Brooklyn's The Ice Choir have just released their debut album Afar and, if you're a fan of 80's British music, you are going to fall in love. The Ice Choir is comprised of lead singer, Kurt Feldman; Patrick South, Raphael Radna and Avery Brooks...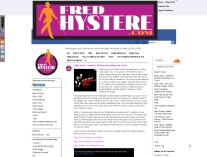 Foxes is the recording moniker of UK-based solo artist, Louisa Rose Allen – a lovely young lady with big eyes and an even bigger singing voice. She's been featured on a whole host of blogs over the past year or so, but it's only recently that I...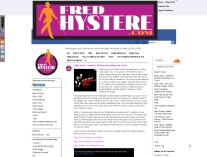 I am obsessed. Thoroughly obsessed. Deep Sea Diver is a Seattle-based quartet comprised of lead singer, Jessica Dobson (who has worked with The Shins, Yeah Yeah Yeahs, Connor Oberst and Beck), Peter Mansen, John Raines and Michael Duggan. Back when I...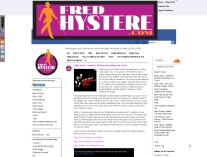 Selebrities is a Brooklyn-based synth-y new wave trio signed to Cascine, and comprised of lead singer Maria Usbeck, Jer Robert Paulin and Max Peterson. You may remember that I wrote about Selebrities last year upon the release of their Joy Division-y...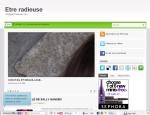 Bonjour les radieux et les radieuses! Hier j'étais supposé vous envoyer le look inspiration célébrité de la semaine. Étant donné que j'aime bien être en dehors des marges et que j'allais à un show métal d'un groupe peu connu et que j'ai tra...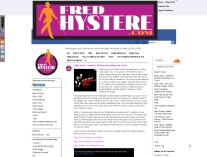 Niki & The Dove is a somewhat mystical-sounding Swedish pop duo, comprised of Malin Dahlström and Gustaf Karlöf. They've been around since 2010 and just last year released their interesting debut EP, The Drummer, on Sub Pop. I wrote abou...