Blog Posts - Sitaw Chicken and Young Tamarind Leaf SoupSinampalukang Manok is sour Filipino soup cooked with chicken, string beans and young tamarind leaves. It's particularly good for cold and gloomy weather, the sourness and warmth is uplifting for the soul. S... Oxtail StewWow how time flies! I first sampled Kare-Kare in 2013 on my first ever trip to the Philippines. I had asked my office colleagues to educate me on Filipino cuisine, something I knew nothing about at the time, so one Friday after work w...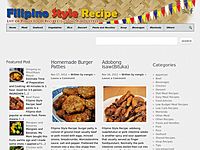 Filipino Style Recipe: Ginataang kuhol or suso(snail with coconut milk) is an exotic dish that you will find surprisingly delicious. Snails cooked in coconut milk that you will enjoy the richness flavor together with vegetables. You can try this dish...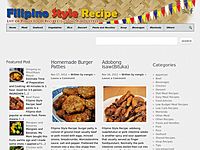 Filipino Style Recipe: Adobong sitaw at tofu is another variant of Filipino adobo. It consist of string beans and tofu braised in soy sauce, vinegar and spices. Ingredients: 250 grams firm tofu, cut into serving pieces 1 bunch string beans(sitaw), cu...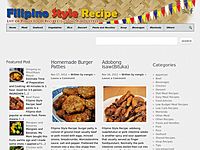 Filipino Style Recipe: Sauteed string beans and chicken is another simple and quick recipe. It is consist of string beans and chicken braised in soy sauce, oyster sauce and spices. This is almost similar to adobong sitaw without using vinegar. Ideall...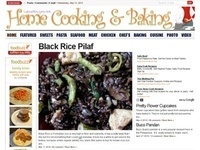 I usually throw away kangkong (water spinach) stalks after taking off the leaves but I found out that it can be turned into a delicious spicy dish with coconut milk which is a perfect pair to fried tilapia (imagine salty crispy skin and soft, flaky m...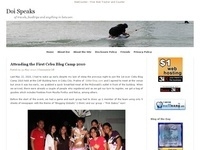 An ex-colleague posted a picture of sticky rice (biko) in Facebook. The food was so tempting to the point that I thought I should make one even if I never cooked it before. Then I had to retrace my thoughts as I do not want to waste my money on an ex...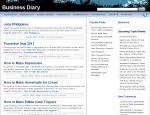 Pole sitao (Vigna unquiculata subsp. Sesquipedales (L.) Verdc.) has the following names: asparagus bean, garter bean, snake bean, Chinese long bean, Yardlong bean (English); kacang panjang (Indonesian and Malaysian); tao-fak-yao (Thai); dau-dau (Viet...