Blog Posts - Sky Watching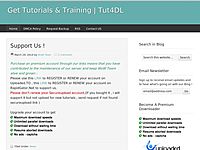 The Night Sky Companion is a comprehensive guide to what can be explored in the heavens on a nightly basis. Designed to appeal to readers at all skill levels and involvement, it provides a digest for sky watchers interested in all-in-one-place inform...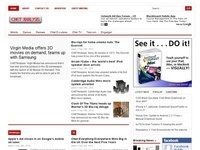 McDonald Observatory Flickr CC by 2.0 Today is International Astronomy Day, so lets celebrate by looking up. Created in 1973, the holiday's mission involves sharing the joy of astronomy with the general public; astronomy clubs, planetariums, league...
Sky Watching February 15 A near-Earth asteroid – called 2012 DA14 will pass very close to Earth &nbsp...
Sky WatchingJanuary, 2013 Mercury will be too close to the sun for observation this month. Venus is now low in the southeast at sunrise, heading towards superior conjunction with the sun...
Sky Watching 2012, December, 25 We...
Sky Watching 2012,December,18-25 Tue., December 18, 4 a.m. Ceres at opposit...
Sky Watching2012,December,14&18 Fri., December 14, midnight–dawn G...
Sky Watching2012,December 9-11 Sun., December 9, 3 a.m Vesta at opposition : &nb...
Sky Watching2012,December,3&4 December 3 Jupiter at opposition Tue., December 4, dawn Mercur...