Blog Posts - Sleek Eye Shadow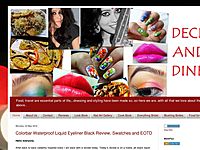 Hello everyone,Today I am going to give a quick overview of the SLEEK i-divine Sunset eye shadow pallet. I love SLEEK eye shadow pallets and this one is a very gorgeous, summery pallet with warm hues and smooth metallic texture. Now let us go through...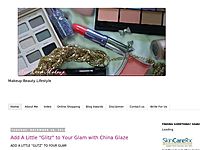 Current Favorites-3 After a long long time, I am doing the currently loving post :D These are my current favorites.. Ferrero Collection chocolates I received on my engagement..I have almost finished it now :p I will use the box to store my earr...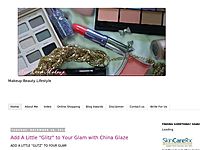 Sleek MakeUP Vintage Romance Collection Review, Swatches I had mentioned about the new Sleek MakeUP Vintage Romance Collection HERE MRP: £7.99 Sleek Vintage Romance Collection Palette has 12 shades..only one is matte..rest 11 are satin/metallic...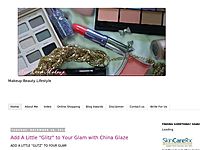 Sleek MakeUP i-Divine Candy Collection  Limited Edition i-Candy Palette Review, Swatches What the Company claims: Feast your eyes on i-Candy i-DIVINE containing sweet sorbet shades that look good enough to eat! Featuring summer's playful popping...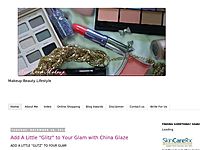 Sleek MakeUP i-Divine Showstoppers Limited Edition Palette Review, Swatches Now this palette was quite a surprise..there was no press release or any info out regarding this palette. Updated with the press release info.. About: Be the star of the...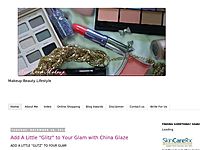 Sleek MakeUP i-Divine Limited Edition Aqua Collection Lagoon Eyeshadow Palette Review, Swatches Sleek MakeUP is out with their new Spring 2013 collection called Aqua Collection..it consists of LE i-Divine called Lagoon, a blush in Mirrored Pink and...
Review by Tapaswini Hello Friends! I have always wanted to get hold of eye shadow and blusher palettes from Sleek Makeup. Their makeup collection is an eye candy for every makeup lover. I got this palette from a blogger friend last year at an affo...