Blog Posts - Smithbux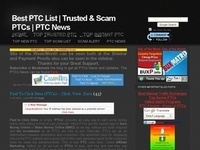 Smithbux is definitely a scam now as it has stopped paying from 27th March (if you request payment you will get a message that your payment has been sent but no payment will occur in your Paypal account while Alertpay is already disabled) and admin i...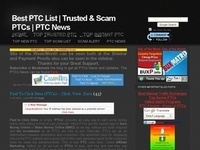 This list contains the Most Trusted PTCs and you shouldn't miss any. I have listed Top 10 PTCs from more than 100 PTCs I am a member of. The Instant Paying PTCs section and New PTCs section also contains the PTCs which are paying but if you want to j...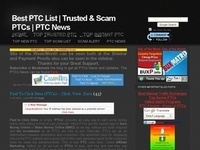 Hello Friends, I added a new feature which is "Site of the Week/Month". Actually its not a feature but I think its a good practice to give some sites credits if they are doing good. You can see the "Site Of the Week" and the "Site of the Month" both...