Blog Posts - Sni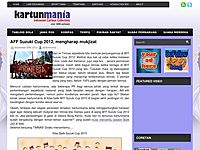 Kartun Kompas edisi 02 Juli 2010 Karya : Didie SW Jujur saja, sebenarnya kartunmania dah agak bosan mengomentari soal tabung gas. Media massa dan elektronik terkadang menjadikan berita ini sebagai salah satu primadona berita, sehingga tidaklah heran...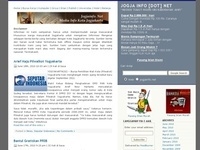 HARIAN JOGJA: Badan Sertifikasi Nasional segera merumuskan Standar Nasional Indonesia (SNI) untuk produk rubber seal (karet pelapis) tabung elpiji. Perumusan ditargetkan akan selesaiSeptember. Keluarnya SNI rubber seal akan melengkapi implementasi pr...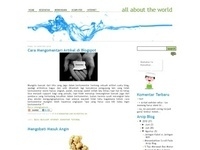 Dalam dunia otomotif khusus tentang motor helm merupakan bagian yang takkan pernah terpisahkan, selain sebagai alat pengamanan berkendara helm juga mejadi identitas sesorang melaui design helm yang menarik, untuk jenis helm di Indonesia yang sering k...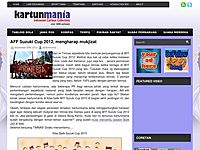 Maraknya pemberitaan soal kecelakaan sekitar meledaknya tabung gas di beberapa media massa akhir-akhir ini, memberikan berbagai dampak : Pemerintah akan menarik peredaran tabung gas dan aksesorisnya (regulator dan selang) yang tidak berstandar SNI. U...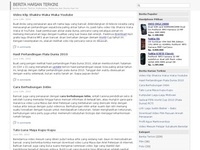 Buat Anda yang penasaran dengan cara memilih helm SNI (Standar Nasional Indonesia), yang diberlakukan mulai 1 April 2010 kemarin, berikut ada sedikit tips dan daftar merk helm SNI ini sehingga Anda tidak salah memilih pelindung kepala bagi pengendara...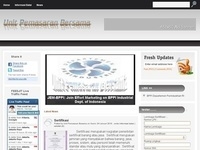 Ketua BSN - Bambang SetiadiJakarta, Para pelaku industri di Indonesia belum sadar betul akan pentingnya standar kualitas produk. Terbukti dengan rendahnya penggunaan Standar Nasional Indonesia (SNI) yang baru mencapai 20 persen dari...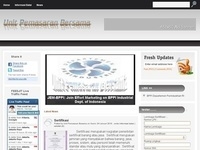 1. Standar Nasional Indonesia (disingkat SNI) adalah satu-satunya standar yang berlaku secara nasional di Indonesia. SNI dirumuskan oleh Panitia Teknis dan ditetapkan oleh BSN.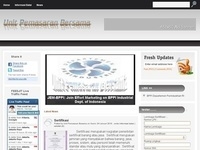 berikut ini merupakan data item yang diwajibkan ber-SNI : NO. PRODUK PRODUCTS No. Tgl SK Menteri/No. and Date of Ministry Degree NO. SNI No/Number Degree Tgl/Date 1. Semen Portland Portland Cement 15-2049-1994 256/M/SK/II/1979...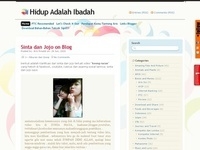 SNI BAJA : SNI03-1729-2000Baja SNI Beton : SNI03-2847-2002Beton SNI Gempa : Gempa dan SNI03-1726-2003Gempa SNI Kayu : SNI03-xxxx-2000Kayu Posted in Sipil Tagged: Baja, Beton, Gempa, Kayu, SNI...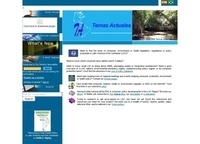 Peru's most famous living author, Mario Vargas Llosa, has been named "Ambassador of Recycling" by the "Recíclame, cumple TU papel" campaign. That's him in the photo here and the video below, wearing a special white suit...