Blog Posts - Soapsmith
I've been  suffering with occasional bouts of insomnia of late, along with general neglect for myself in some areas (not hygiene I must add!). Some of it's stress but I've recently realised that the insomnia ties directly into my h...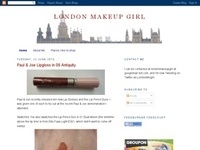 Soapsmith is a company based in East London making soaps and other bath and body products in scents that are inspired by and named for areas of London. Each of the different scents has a map of the area that inspired it on the label. I love the conc...