Blog Posts - Social Activism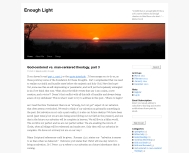 To the left you can view the response I received to what I think is the first protest letter I …Continue reading →...
"Empowering India's street vendors as entrepreneurs" PBS NewsHour 4/6/2016Bet that today's Republican conservatives would like to have MORE 'informal sector' workers. After all, they enact policies that essentially do that in the US. ExcerptS...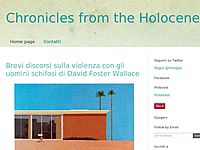 La campagna iniziata da Charmian Gooch, vincitrice del TED Prize 2014, si propone si porre un freno legislativo alle Anonymous Companies (Aziende Anonime). Di fatto in certi stati Americani (USA) e non parliamo quindi di Paesi del Terzo Mondo o parad...
The first two comments in my last post got me thinking that I best explain my thinking so that I can once again try to get people to think. Those comments were as follows: Anonymous said... As you can see everyone.....John doesn't hold back......no...
"A veteran samurai, who has fallen on hard times, answers a village's request for protection from bandits. He gathers 6 other samurai to help him, and they teach the townspeople how to defend themselves." http://www.imdb.com/title/tt0047478/plotsumm...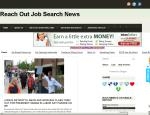 Press Release Photo Credit-Rainbow Push Coalition (DETROIT) – The Detroit City Council approved a consent agreement with the State of Michigan yesterday. Advocates for the agreement... Visit "ROJS News" right now to read more of this...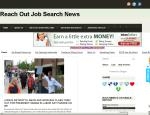 For Immediate... Visit "ROJS News" right now to read more of this story!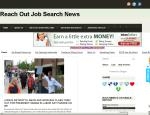 Media Advisory (DETROIT) – STAND UP AGAIN! DREAM AGAIN! STOP THE VIOLENCE! SAVE OUR YOUTH! D. Alexander Bullock, Rainbow PUSH Michigan, Mason Radio, Jobs with Justice Southeast... Visit "ROJS News" right now to read more of...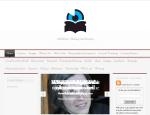 This idea of competition between groups and individuals within these groups is abhorrent to them. They are quirky, funny, odd, and often geniuses in disguise. Historians with photographic memories and the ability to synthesize that history, group th...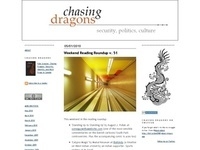 This weekend in the reading roundup: 'Kony 2012, Symbolic Action and the Potential for Change' and 'Kony 2012: Networks, Activism and Community' both by David Campbell at david-campbell.org (here and here) 'Discipline and Punish (Papillon 1973)' by G...