Blog Posts - Social Intranet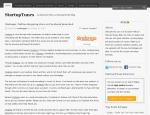 A new service called Bitrix24 provides small companies an easy access to a corporate intranet by a comprehensive cloud- based intranet platform. Companies comprising of 12 or fewer employees can basically gain of the free basic package while larger c...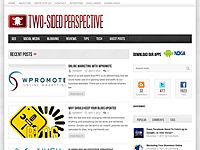 Bitrix24.com is a new social intranet platform that's 100% free for small businesses and teams that have fewer than 12 members. Intranet is a computer network technology that allows information, operational systems and computing services to be shar...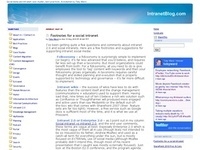 Social media continues its' persistent march across the firewall and into the day-to-day lives of intranet users, but executives and employees alike are less than thrilled with the end results. In fact, the initial overall rating on internal emp...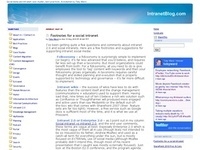 To be successful on the intranet, social media (intranet 2.0) cannot work in isolation; successful social computing requires effective integration and change management. In the early days of social computing on the IBM intranet Big Blue built thei...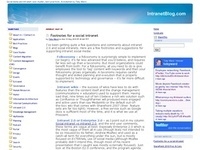 Social media tools on the corporate intranet (intranet 2.0) became mainstream nearly two years ago. Preliminary results from The Social Intranet Survey (open now, prepared by Prescient Digital Media and sponsored by IABC) show that about two-thi...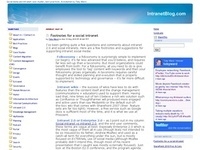 Social media on the intranet breeds fear, it represents a new paradigm for corporate and employee communications. Employees think it's great; executives fear change: In the 1950s, executives feared the bathroom: employees will waste productive time.I...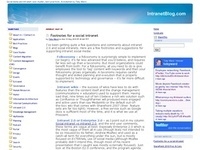 The U.S. Air Force gets it. Heck, all the Armed Forces get it. But as important as the intranet is, it cannot replace the power of face-to-face communications. Building the bridge between the two is social communications.Effective employee communicat...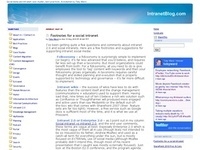 The vast majority of organizations that have implemented social media tools on their intranet (intranet 2.0 tools) have done so at little or no cost (or simply activated bundled tools that came with SharePoint or another CMS or portal solution). Ther...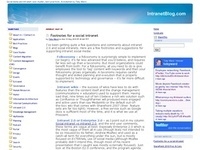 Intranet 2.0 is cheap. It's so cheap that small organizations, non-profits, miserly Fortune 500 types, and even cash-strapped communications departments can afford it. The results may not always be spectacular, but the cost of entry is rather cheap.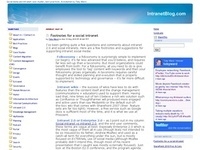 I'm quite certain that no one has outstripped by voracious capacity to write about intranet governance, but at the risk of repeating myself, here's another recommendation: social intranets need governance too. Duh. Actually, if you already have a...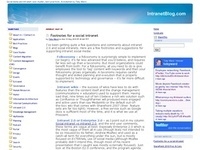 I've been getting quite a few questions and comments about intranet 2.0 and social intranets. Here are a few footnotes and suggestions for supporting intranet social media: · Folksonomy – a folkso...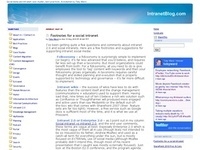 I've never liked the 2.0 label: it's overly simplistic and trivializes the complex and rapid evolution of the World Wide Web. It's also wrong (Tim O'Reilly is widely credited for coining the "Web 2.0" phrase but 2.0 was applied to the bus...