Blog Posts - Social Reformers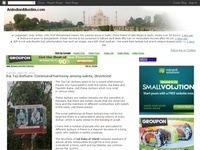 Savitri Phule and Fatima Sheikh had set up the first school for girls in India.That was in the year 1848. The school was opened in the house of Fatima & her brother Usmain Sheikh.In an era when the orthodox called it a 'sin' and were against educ...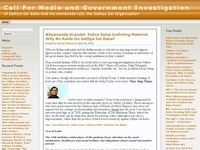 Kavita Krishna, Secretary, All India Progressive Women's Association, is one of those social justice reformers in India to whom I have at various times referred. Sathya Sai Baba forever preaches truth. right conduct and non-violence but here is an...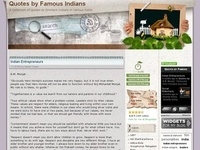 Shanta Sinha :Shanta Sinha On girl children's education :The situation is appalling as far as girls are concerned. The kinds of complains that the commission receives, conveys that every day is battle of survival for the girls. From the time she is...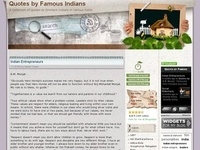 Kamaladevi Chattopadhyay :"Though the circumstances of one's birth may be accidental, they can be made purposeful. True, had I not been born in the family and the social setting in which I was, I may never have been able to carve out the kind of life...