Blog Posts - Soutěž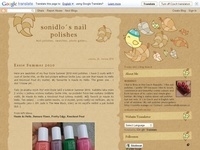 Děkuji všem za účast v soutěži o voucher v hodnotě 700 Kč! Možná by vás zajímalo, co bych si vybrala já, kdybych měla tu možnost. Tak já bych například ráda navštívila nějakou restauraci nebo bych zašla na masáž, ale pedikúr...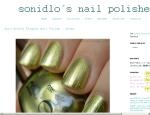 The winner of my nail polish giveaway is Ida Pie from Piece of Pie. Congratulations! Ze všeho nejdříve bych vám ráda poděkovala za účast v mé soutěži o laky na nehty. Tentokrát se jí zúčastnilo tolik Čechů a Slováků, byla jsem v...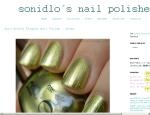 You can still take part in my nail polish giveaway (16 nail lacquers) which ends in 3 days. Thank you! Stále ještě se můžete zapojit do soutěže o 16 laků na nehty, která končí za 3 dny. Děkuji!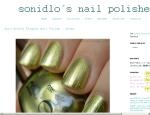 I haven´t made an international nail polish giveaway since September! I decided to do one again. This time you can gain 15 Gabriella Salvete nail lacquers and a Four Seasons top coat. This giveaway ends in 19 days, on March 23th. What are the rules?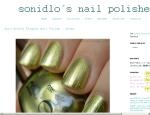 Those of you who are following me on Facebook already know that my new German friend Alina alias ritterbraten from Das Experiment got a package from me because she won the Bioeden giveaway on my blog. She wrote about it, her joy made me happy :) I pa...