Blog Posts - Southeast Sulawesi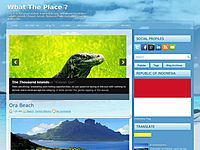 Perched on the east coast of Southeast Sulawesi, Kendari, the capital city of Southeast Sulawesi Province is blessed with a number of beautiful beaches. One of these is Nambo Beach: A lovely relaxing coastline that definitely lives up to its name, si...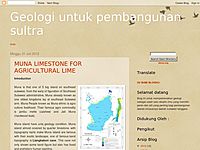 IntroductionPeta Geologi Kabupaten Muna (klik perbesar)Muna is that one of 5 big island on southeast sulawesi, from the early of figuration of Southeast Sulawesi administrative, Muna already known as one oldest kingdoms lay at southeast Sulawesi arm.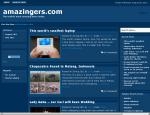 Village residents Palarahi, District Wakatobi, Konawe, Southeast Sulawesi, shocked by the discovery of a pair of giant frogs. Weight of each frog reaches about 3 kg and is able to jump as far as 10 meters. Frog is one of them measuring about 40 cm in...