Blog Posts - Southern Traditions

I was having a conversation the other day with my Katelyn about how fresh-cut flowers have become a forgotten beauty. In the age where "faster is better," we sometimes forget the simple things in life. While it may be easier to have a vas...

New Years Traditions My Gammy has always told us that the best way to start a New Year is by incorporating a little bit of the old with the new. While I love that the New Year brings new adventures and possibilities, I don't want to forget about th...

Although it is well past the holiday season, I just can't move forward into the New Year without paying tribute to my favorite time of the year. My favorite part of the Holiday Season is the Christmas traditions that my family and I share. From tre...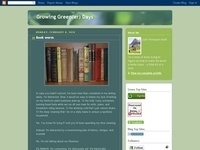 It happens every year. As the school days dwindle, I begin dreaming of summer...the fabulous trips we'll take, the places to explore, the lazy afternoons by the pool, reading and playing, the late-night Scrabble marathons, and the enrichment activiti...