Blog Posts - Speed Retrieve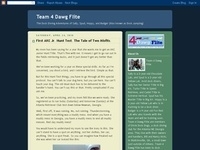 I'm going to be an Iron Dog! I'm going to be an Iron Dog! No, not this kind of iron dog. Nor this kind of iron dog. And I certainly don't mean this kind of iron dog! I have qualified myself to enter the Iron Dog competition at our DockDo...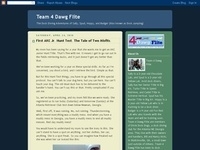 Well, not exactly loot, but I did get several ribbons. Here's how I did: Big Air: 2nd in Senior Division Extreme Vertical: Just a participant ribbon. I suck at EV. Speed Retrieve: 6th place Iron Dog: 4th place. This is something I've never en...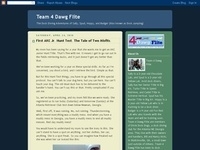 Where do I start? We went to Sanford, N.C., for a dock diving event with Carolina DockDogs. It was a fantastic weekend for Team 3 Dawg Flite! Here's the run down of what all we accomplished: Sally (Captain goes first) 2nd place in Extreme Ver...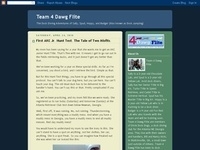 The DockDogs event in Charleston is over, and Team 3 Dawg Flite is finally home. Tired and worn out, but very happy! I've got a few various things on my little dog mind I want to share, things that came to me while in Charleston, but I'll save t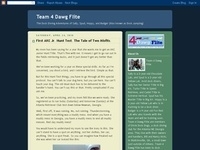 Boy, oh boy, oh boy!! Team Fire and Ice is going to the Nationals....the big finale of the dock diving seasion....the crowning championship event! This is quite an honor as not everyone can go.In order to be qualified to go to the Nationals, a dog mu...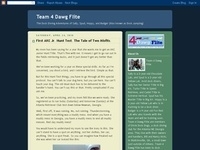 We had an awesome time at the event at the State Fair of West Virginia. There were tons of people, lots of good smells, and best of all.....dock diving for three straight days!! Spud and I were in doggie heaven!The crowds were wonderful...stands full...