Blog Posts - Spinnerbaits
Fished in the TNToad out of the canal from 6:00 pm - 10:00 pm. The weather was windy and clear skies and around 75F degrees at launch and mid 60's at weigh in. The water temperature in the area I fished ranged from 63 - 67 F. We wei...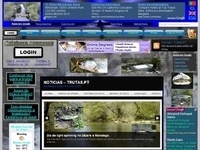 Na incessante procura de novas amostras para a pesca à truta, acabamos por deparar com um novo conceito proposto pelo produtor de material de pesca: Daiwa. A Daiwa, mais conhecida pela produção de carretos e canas, também possui uma linha de peix...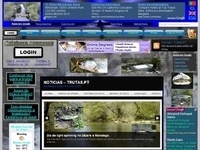 Na sequência de uma visita a uma loja de pesca em Viana (Loja do Ferraz), deparei com uma linha de pesca que me foi apresentada como sendo bastante eficaz no spinning mais pesado. O seu nome? Berkley Trilene XL Smooth Casting. Segundo a Berkley, est...
I put in today at Carl Cowan around 10:00 am. The sky was cloudy and there was a nice breeze and fish jumping everywhere. By the time I got unloaded and to my first spot about 30 minutes later, the sky was clear, there was no wind, it was getting h...