Blog Posts - Spring Fishing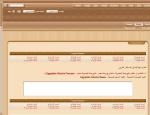 I love sharing my passion for kayak fishing with anyone who wants to listen. I guess that is a big part of blogging - sharing what you love. I've talked to a number of different groups and organizations before, but when I got the opp...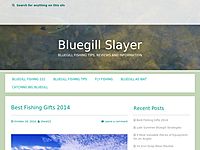 Spring Bluegill Fishing Springtime brings excitement to the lives of eager fisherman. Watching ice melt or checking extended forecasts becomes an hourly ritual in many parts of the country. The anticipation of getting out on an open lake or casting f...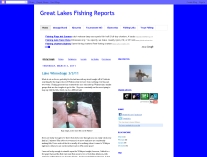 It has been one of the harshest winters in recent history here in the Midwest, and the long term forecast is showing no sign of warmer weather. This prolonged cold funk we are in has many anglers itching to get their boats back on the water!&nb...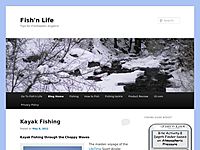 All About Fishing Late Winter and Early Spring has been a slow month for me getting out on the water but a very productive month taking Fish'n Life to a new level.  With the influx of web traffic, I made … Continue reading →...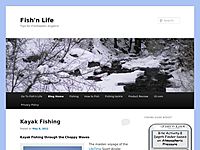 Shallow Spring Fishing Although winter was very mild this past season, the highly fluctuating temperatures made for unstable ice and many a warm nights for me at the house.  But now that Spring is in the air, it time to catch … Continue readi...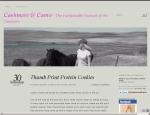 With the snow slowly coming off the mountains with spring melt, I thought a little fly fishing would be a perfect …Continue reading »...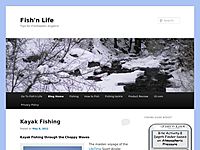 Catching Large Bass with Hot Jerkbaits Jerkbaits are the go to lures for early-Spring bass, trout and walleye fishing when the water is still pretty cold.  These slender, long hot sticks don't look like much but create an excitement under R...