Blog Posts - Srovnání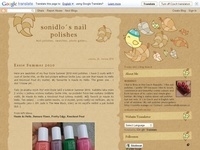 Dnes uvidíte jednu malou fotku z doby, kdy jsem připravovala příspěvek o laku Barry M Bright Purple. Fotila jsem tenkrát také srovnání s lakem OPI Pamplona Purple ze španělské kolekce, kterou mám tolik ráda. Barry M mám na ukazováč...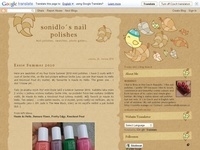 Orange You Hot? je poslední odstín z letní neonové kolekce od China Glaze, o kterém jsem ještě nepsala a který mi nedávno přišel z Modeláže. Z této kolekce jste již na blogu viděli růžové laky Love´s A Beach a Hang-Ten Toes, zelen...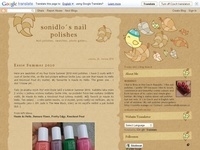 Růžový neonový lak China Glaze Love´s A Beach je tu! Rozhodla jsem se jej porovnat s další neonkou ze stejné kolekce (Summer Neons 2012), a to s odstínem Hang-Ten Toes. Takto barvy obou laků lépe vyniknou. Love´s A Beach je výraznějš...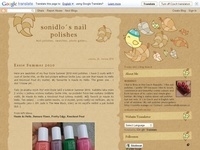 Některé z vás zajímaly laky značky Four Seasons, které jsem zmiňovala v příspěvku o mých nových nákupech. Můžete je vidět dnes, všechny ve dvou vrstvách. Zleva/From left - Four Seasons 77, 67, 30, Dermacol Mineral Power 5...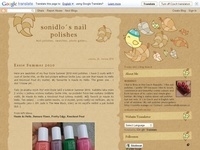 V dubnu jsem vám ukázala dva nové laky na nehty od Gabrielly Salvete, korálový a jemně nachový. Hledala jsem jim v mé sbírce co nejvíce podobné odstíny jiných značek, abych je s nimi mohla porovnat. Seshora dolů/From top to bott...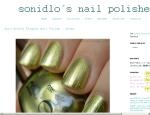 Hi Guys, I tried to compare two fast drying top coats available in the Czech Republic to Seche Vite top coat. Some Czech people were talking especially about the Four Seasons. It should dry almost as fast as Seche Vite. And what was the result? Right...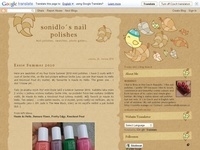 Today I have two neon nail lacquers for you. Essie Pink Parka is a pink neon nail polish and looks like the pink highlighter. It makes some "holes" on nails in the first coat but after the second it usually is much better. Zoya Ali looks li...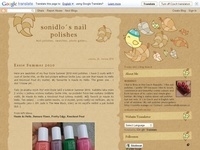 You already saw both of them many times but I have these photos in my computer since September 2011 and today is just time to publish them... Don´t ask me why, I don´t know it :) When I got Zoya Jules I thougt it is somehow similar to Essence Irrep...