Blog Posts - Stay The Same I don't know where to begin with The Shoes. I spotted a piece on them a few weeks ago with their single Stay the Same and even then I was taken aback. I found that they were sweet, warm and comforting. That is pretty much what the entire album...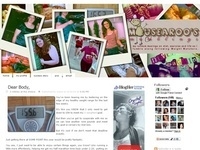 …first you cry and tweet about it. Then you apparently make soup. My regular Saturday routine is to get up, go to the gym, and then go grocery shopping. But since I've felt like a giant bag o'arse lately and have had the strangest calf cramps,...