Blog Posts - Stay Young From The Inside Out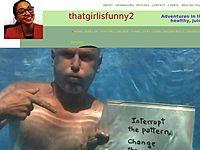 No one is immune from fear. Taking action in the face of fear is a sign of your courage. Sometimes, I forget to ask for help from the people in my corner. Why do I make things harder? When Fear Gets In the Way, Who's In Your Corner?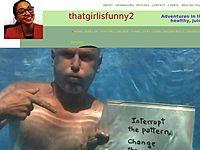 Around this time of year, people contemplate making changes and taking on a new challenge. My latest "DramaGuru Revelation" comic explores my challenge. Today's Challenge? DramaGuru Revelation Vol.1 Ep.6...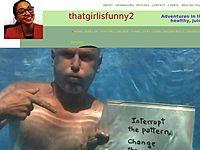 I often return to decision points from my past and wonder, "Hmmm...what if I had made a different decision?" John 15:2 "pruning dead branches" helps me to understand that I need to move on. Pruning Dead Wood (Thoughts, Relationships, etc.)...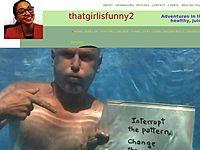 The Grandiose Attack is super simple to use — that's why people use it, day in and day out. All it takes is a word or a look or a [...] Are you hot? DramaGuru Revelation Vol.1 Ep.5...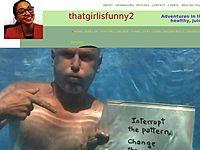 Ah, Christmas! The holiday season often feels like running a marathon race. People get so uptight about gift-giving and gift-getting. After Thanksgiving, Black Friday kicks off a shopping frenzy online [...] Balancing Christmas: Approval vs Harmony...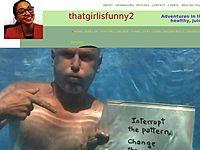 What is your most dominant characteristic? Which one are you? People who read my posts fall into four different categories. Even though I've distinguished four separate types, I think my [...] Quiz: Are you a Lurker, Sexy, Funny or Complex?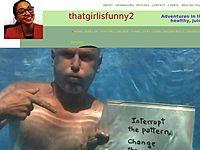 To help you win your game, DramaGuru Player Find a Response For Every Attack I found a serious list of 100 verbal "weapons" on a blog called, OutoftheFog.com The author [...] 100 Verbal Weapons Used in Real Life...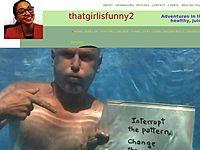 I'm exploring the world of content curation on sites like Storify and Scoop.it This is my first embed of a storify post. I'm very proud that my first curation is [...] Queen Elizabeth II Emerging Victorious...