Blog Posts - Stephen Gleeson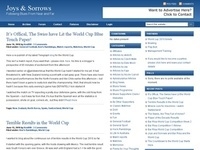 When I wrote my last article, we'd suffered back to back defeats and we hadn't yet beaten Ipswich as we turned the tide in our favour once again, yet I still didn't even begin to think we might be discussing the sacking of Gary Rowe...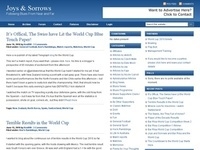 Back to back defeats (first time this season!) since my last article means we're now down to 8th in the table.  Not too bad, all things being considered, but we could have been third if we'd beaten Newcastle and Barnsley…yes that...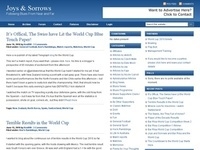 Reading is one of the closest venues to me as it is but a short train trip from Blackwater, my local station. I therefore had the luxury of starting out at a civilised hour and was in The Three Guineas by 12.00 with a pint while I awaited the arrival...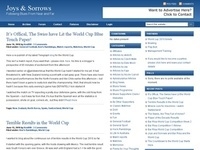 I had been in Coventry on business on Friday and Saturday morning and had stayed at Chris's pub in Baginton for a couple of days which was the pleasant part of the trip. I finished what I had to do by 12.00 and got on the road across the M69 to gai...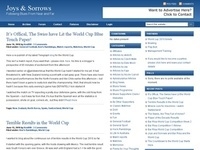 Here is Baz's report on yesterday's superb win at Derby. ——————————————– At last it seemed that winter had finally arrived. Sunrise revealed a frost...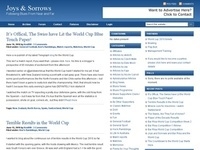 First of all, a Merry Christmas and very happy forthcoming New Year to one and all. Quite a bit has happened since my last blog; two away games at Middlesbrough and Preston which yielded a point apiece but by all accounts could and should have been a...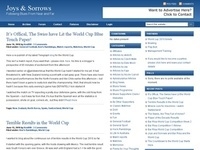 Early doors it was a bright and chilly morning but this belied the heavy rain, biting winds with gale force gusts that we were promised later. I was up early and took the opportunity to chop off my dahlia tops that had blackened with the recent frost...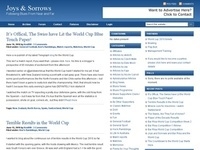 Season of mists and mellow fruitfulness, Close bosom friend of the maturing sun, Conspiring with him how to load and bless, The vines that round the thatch eaves run. That is how John Keats described this time of the year in his poem 'Ode to Au...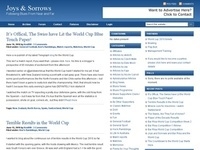 Blues versus Blackburn… Last season's Blackburn match had me wittering on about Rowett's first 29 matches in charge with twelve wins in total.  He's added handsomely to that tally this season, but we've Grounds (ahem) t...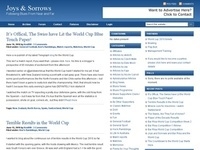 After exploring ways of getting to this venue by train it turned out it was going to be easier to travel by car. Bank Holiday weekends being what they are meant that my SatNav assiduously avoided the obvious routes taking me the long way round, circu...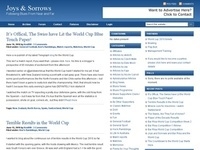 Rather unsurprisingly, we are proud to announce that the winner of our end of season, Player of the Season Poll, is Clayton Donaldson.  Well done that man, who garnered an impressive 71% of the votes.  Here are the final standings:   Clayton D...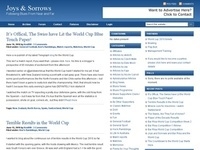 The last poll we ran on this site ran like this: Where will Gary Rowett steer Blues to this season? Mid-Table Security (42%, 204 Votes) About tenth, just missing the play offs (29%, 141 Votes) The Playoffs (14%, 68 Votes) Lower Reaches Survival (9%,...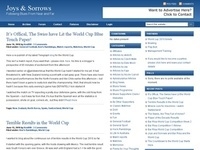 Pull the Hudder One… (Article Adapted From One Featured In This Weekend's Made In Brum Magazine) After a massive 'blip' we're back 'on track' on another mini-unbeaten-run.  Long may it continue, starting tod...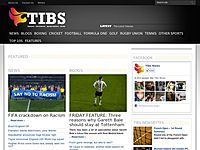 Birmingham City have signed MK Dons midfielder Stephen Gleeson on a two-year contract. Gleeson's contract expired at MK Dons this summer and the club from the West Midlands have landed him on a free transfer. The 25-year-old joined the Dons fro...