Blog Posts - Stipple Brush

It's no secret that M.A.C, Sigma, Morphee, etc. have a great variety of makeup brushes to make a flawless makeup… Read more My Favorite Makeup (affordable) Brushes.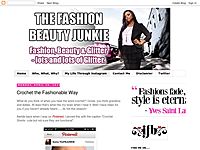 I feel like everyone does a little shopping for themselves right after Christmas. I mean, you receive tons of gift cards so it's almost like some people leave you with no other choice. So right after Christmas, I decided I needed to add a few th...