Blog Posts - Stoicism
Cicero wrote a dialogue called De Re Publica, which has sometimes been referred to as his Republic a la that of Plato, but is more properly translated as "Of the Republic." The Republic in question was that of Rome, still in existenc...
Page references in parentheses are to Walter Pater, Marius the Epicurean (New York: The Modern Library). My copy bears no date but was printed after the time the series carried the Boni & Liveright imprint but before Random House, probably in the la...
Nietzsche famously, or infamously depending on your perspective, condemned the Stoics (in his understated way) thusly:You desire to LIVE "according to Nature"? Oh, you noble Stoics, what fraud of words! Imagine to yourselves a being like Nature, boun...
Greek words are transliterated, though I don't doubt that there is an easy way to maintain the Greek font.I have pursued art rather than religion or philosophy because it seems to me to offer greater access to reality. Indeed, when the practitioners...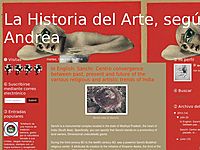 'Leonarda 2003'.Oil on canvas.Csaba Markus (1953, Hungary) is a contemporary artist whose most recent works are influenced especially by the art created during the Byzantine Empire (395-1453). This is confirmed, for example, the common use of gold co...
Someone sent me a poem yesterday by Rudyard Kipling – If— It's one of those poems I knew about, but don't think I ever read. And when I read, I had this strange epiphany as if it was speaking straight to me. In fact it managed to...
Just got treated to an amazing foot and body massage Thai style. It actually must qualify as one of the best massages I've ever had, especially well needed after a busy day. A great retreat section, I treated myself to some soul food too in the...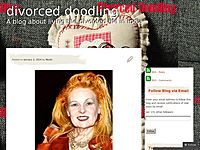 "Renubala would rise at 4am, prepare a hookah for her shashuri (the Bengali equivalent ofsaas), then fetch water and clean the house. "I worshipped her as a goddess," she recalls. "After she had taken her bath, I would wash her clothes,...
Page references in the notes in parentheses are to the Modern Library Giant with the 1603 translation by John Florio, the friend of Giordano Bruno and very likely of Shakespeare. My own copy, purchased well-used, already browning and worn fifty year...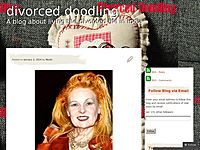 Wife of many years Beaten, merely contemplates Monkeys steal mangoes. ~ Mystic Some micro poetry, illustrated by a photograph I took while driving through a forest. I heard of a woman last weekend. She's sixty years old – her husba...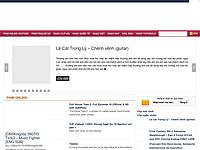 Tim Ferriss, the author of the 4-Hour Workweek, talks about a different type of productivity technique, one based on Stoicism. Tim asks that you ponder this:… Clip liên quan: Tim Ferriss: Hãy Nghiền Nát Nỗi Sợ Hãi và Học Hỏi Mọ...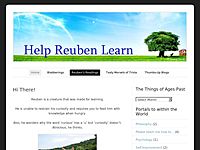 "We are more often frightened than hurt; and we suffer more from imagination than reality." -Lucius Annaeus Seneca The truth is that there is no dagger, until there is one. Often we tend to run away from opportunities because we … C...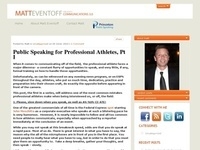 A speech is not a solo act - a speech is a conversation.   While only one party may be verbally communicating, all parties are communicating.  Looking away, shaking one's head, raising one's brow, disinterest or a face anchored in st...